Emissioni obbligazionarie
Please read carefully information below prior to consulting any of the documents which are available for consultation herein.
The documentation available for consultation in this section (the "Documentation") is for informational purposes only. Please be aware that there is no outstanding offering of securities by Webuild S.p.A. under the Documentation.
THEREFORE, THIS SECTION (AND THE DOCUMENTATION UPLOADED HEREIN) DOES NOT CONTAIN OR CONSTITUTE AN OFFER OF SECURITIES FOR SALE, OR SOLICITATION OF AN OFFER TO PURCHASE SECURITIES, BY WEBUILD S.P.A. AND ANY OF ITS AFFILIATES TO ANY THIRD PARTY WHATSOEVER.
In light of and without prejudice to the above, the Documentation herein was not and is not for release, publication or distribution, directly or indirectly, to any U.S. person or in or into the United States or to any person located or resident in the United States, Australia, Canada, Japan, South Africa or any other jurisdiction where it is unlawful to distribute the Documentation. No action has been taken by Webuild S.p.A. or any of its affiliates that would permit an offering of securities, or possession or distribution of any publicity material relating to securities, in any jurisdiction where action for such purposes is required.
For the sake of completeness, due to the nature and features of the transactions referred to in the Documentation, none of the documents or information which are part of the Documentation was submitted to CONSOB (the Italian Securities Exchange Commission) for approval pursuant to the applicable laws and regulations.
By accessing the Documentation, it is presumed that individual users have read, understood and accepted the information provided in the disclaimer above.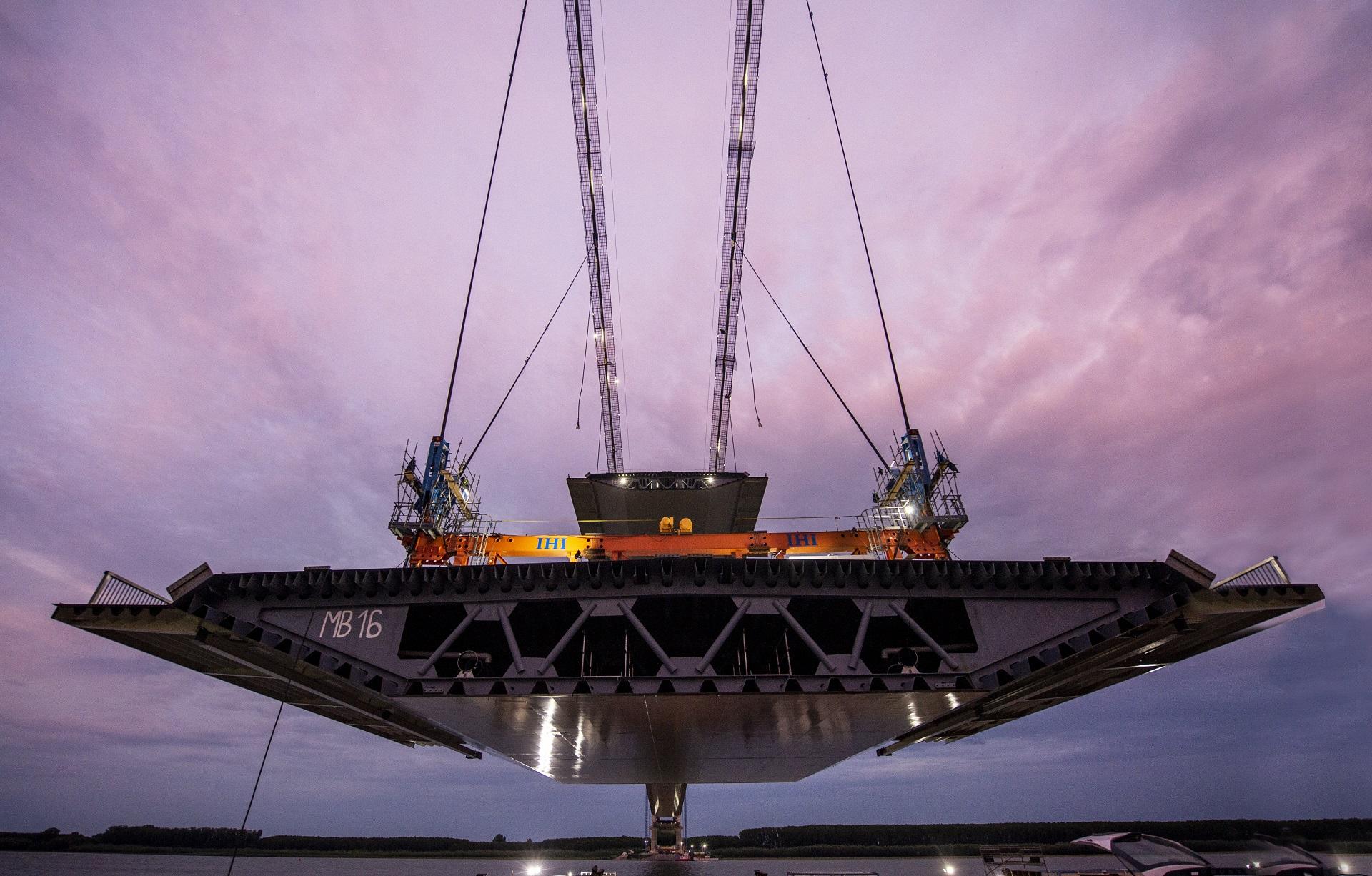 Sustainability Linked Bond
Emissioni obbligazionarie
Materiale informativo - Progetto Ponte sullo Stretto di Messina
Ultimo aggiornamento: 28 settembre 2023