University students and new graduates
Webuild believes in newly trained talents and designs its future by investing in their present.
This is why we look for talented university students and new graduates with excellent studies, good English knowledge and the willingness to tackle new challenges.
Our work is construction. This is why we mostly prefer university students and new graduates with a technical, scientific background from Italian and international schools and universities: they must be courageous and passionate, available for international mobility, committed to learning, growing and developing their own skills, and result and teamwork-oriented. 
The most desirable degrees include: Civil Engineering, Mechanics, Environmental Studies, Management and Economics.
We have identified a course for helping young talent grow and develop, which begins in the on-boarding phase and is divided into different, varied courses designed to favour the organisational and professional learning process for new recruits.

2023/2024 edition: apply now!
Premio Alberto Giovannini: applications are open!
Applications for the third edition of the award are open! Premio Alberto Giovannini is the programme dedicated to young graduates and recent graduates, and to Italian universities, to promote innovation and research in infrastructure. 
Applications open until February 15, 2024!
What's the best thing that a company can do today? Invest in the future, nurture the next generation, invest in universities and, most of all, do it together. This is the new model to adopt to contribute to making Italy ever more competitive in the world.
Pietro Salini
, CEO Webuild
Programs and initiatives for university students and recent graduates
Over the years we have consolidated and strengthened initiatives and programs entirely dedicated to the training of young talents. These include the specialized Master in "International Construction Management" - now in its third edition and born from a partnership of excellence with the Politecnico di Milano - together with internal knowledge sharing projects through the company E-learning Academy. Professional tutoring activities are carried out mainly through internship projects for students, recent graduates and recent graduates not only in the engineering field but also in the economic field.
Webuild confirmed and consolidated strategic relations with Italian and international universities for new training programs entirely dedicated to young university students and recent graduates. With the University of Genoa we have conceived and launched UniWeLab, a research laboratory powered by a team of young undergraduates and graduates and active in the development of innovative ideas to promote sustainable mobility for the city of Genoa. 
In November 2021, the first edition of the Alberto Giovannini Award was launched, a program dedicated to young graduates and recent undergraduates and Italian universities to promote innovation and research in infrastructures. The Award is aimed at supporting the professional growth of newly trained young people with the assignment of 8 International Internship Programs for students with the best master's degree theses on innovation and digitalization of infrastructures and the financing of a three-year doctoral scholarship for universities. In June 2023, the second edition of the Prize ended.
Webuild also sided with the National Council of Engineers in favor of the enhancement of women in the technical field, appearing among the sponsors of Ingenio al femminile, the prize awarded to the best degree theses in Engineering.
Webuild Next-Gen
Webuild Next Gen: le interviste ai giovani ingegneri del progetto Stazione Metro Capodichino
Webuild Next Gen: le interviste ai giovani ingegneri del progetto AV/AC Napoli-Bari
Voci di giovani Webuild dai nostri cantieri nel mondo
Webuild Next Generation - Programmi e iniziative per i Giovani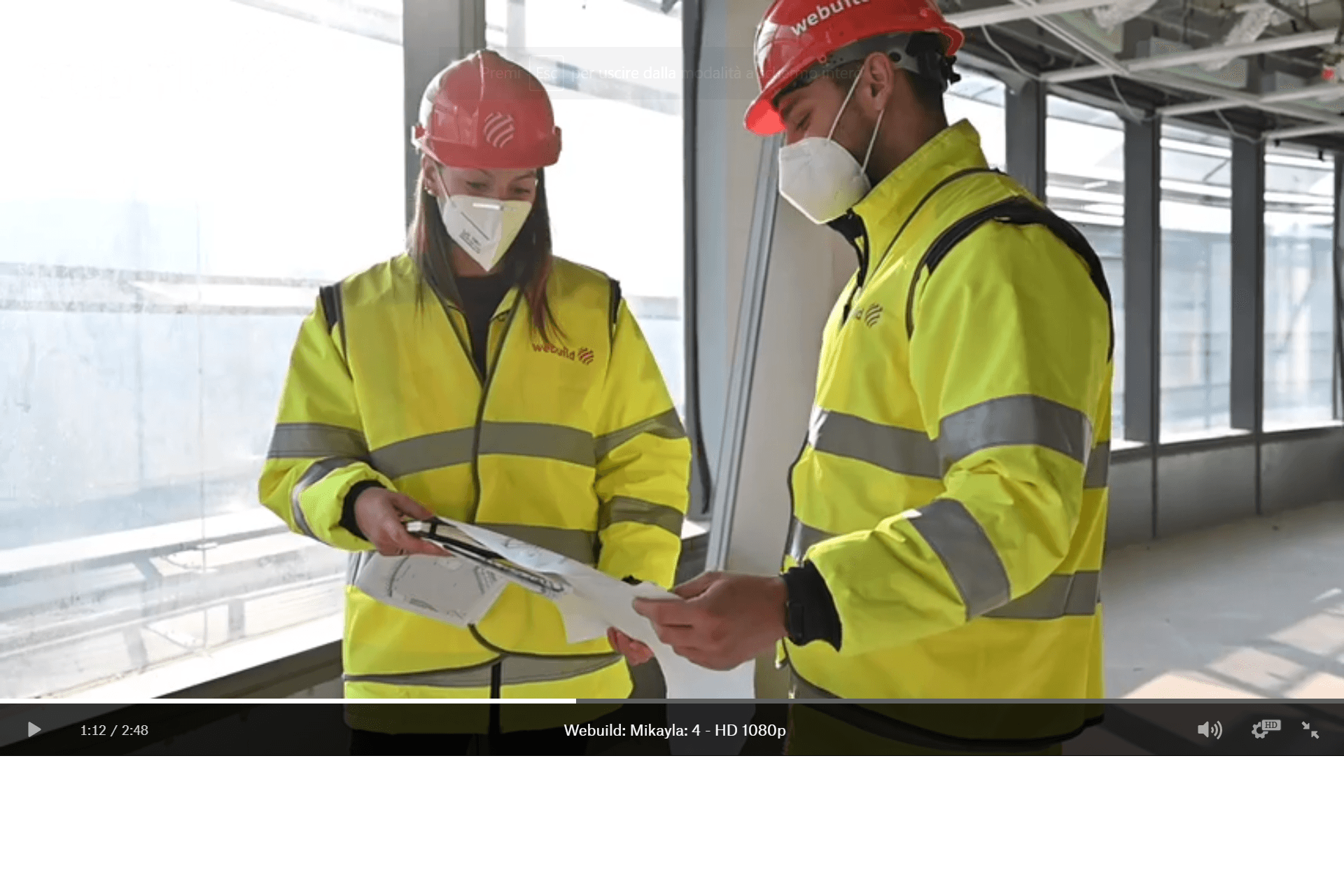 Our partnerships with Universities
Webuild's partnerships with high-level Italian and international universities set the foundation for training talented early career profiles and developing the next generation of Tomorrow's Builders, who are destined to become the driving force of our Group in the future.
Our partnership with
Australian universities
We support innovation, inclusion and professional training of students at the most prestigious universities in Australia.
Students and new graduates
Information material - Bridge project over the Strait of Messina