HIGHWAYS, ROADS AND BRIDGES
---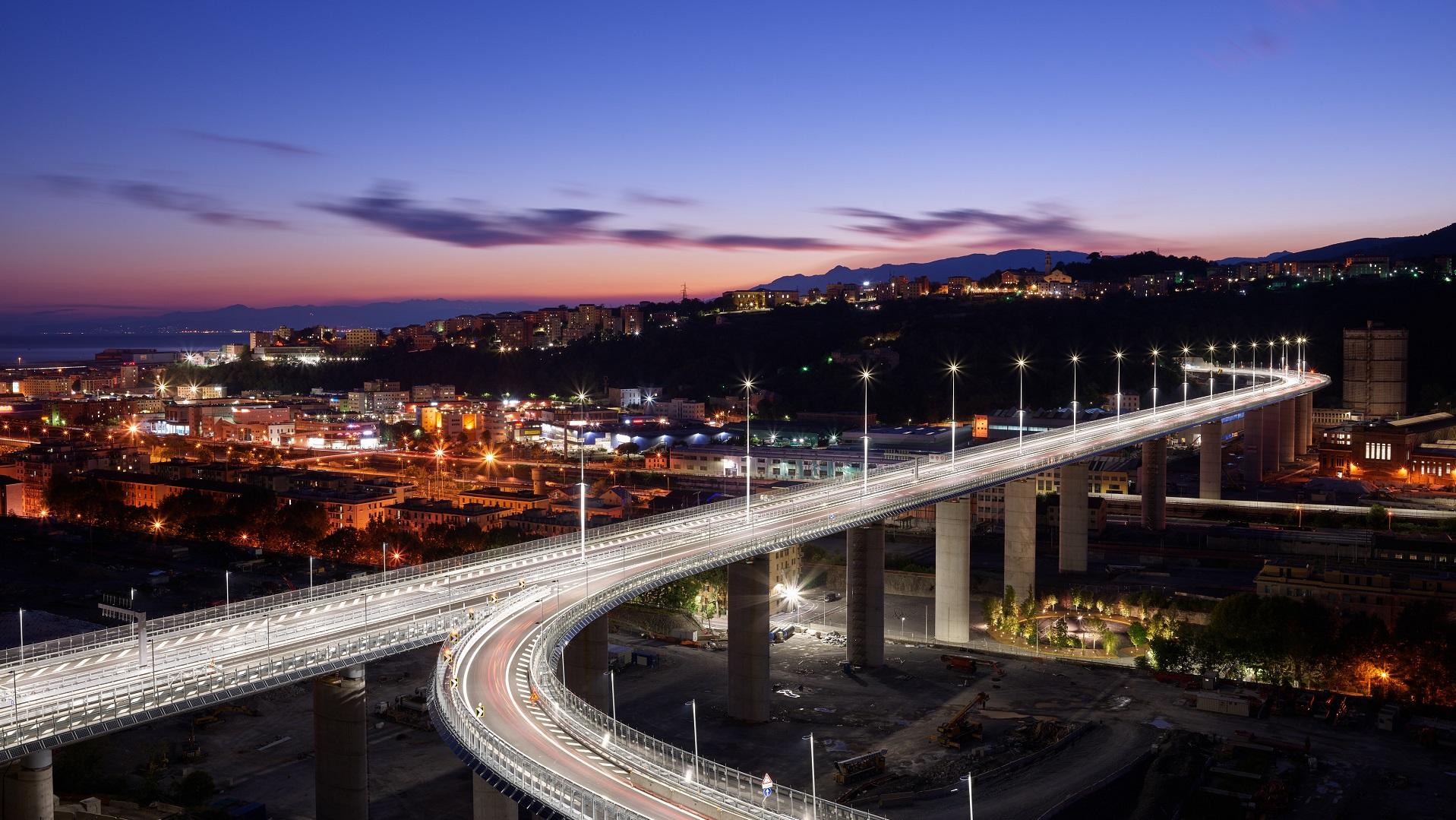 The new Genova San Giorgio Bridge is an essential junction to connect with France, the port and in general with the surrounding areas: An essential element to restore Genoa's role as a major port and commercial city and to give a new impulse to the mobility and connections of Liguria and the country . An impressive, modern and sustainable infrastructure completed in record time thanks to a construction site that has never stopped, always active 7 days a week for 24 hours a day. 12 months for the construction of the new bridge, starting from the delivery of the areas and 1,000 people involved in the construction site in the design and construction activities to return to Genoa a strategic work for the mobility and occupation of the city and the Ligurian territory.
Respect for and adoption of the most rigorous safety measures has allowed the construction site to continue working without interruption, even during the Coronavirus crisis, to overcome the complex engineering challenge of rebuilding the new work for the city of Genoa in only 12 months.
The new bridge is a majestic work with an innovative design inspired by sustainability criteria and engineering excellence, perfectly integrated with the surrounding area: the bridge recalls the bow of a ship in harmony with Val Polcevera. A complex and avant-garde design, to guarantee safety and solidity of the infrastructure over time, relaunching the competitiveness of the local and national economic system.
The Genoa Model: a success story
Modello Genova: una storia replicabile di successo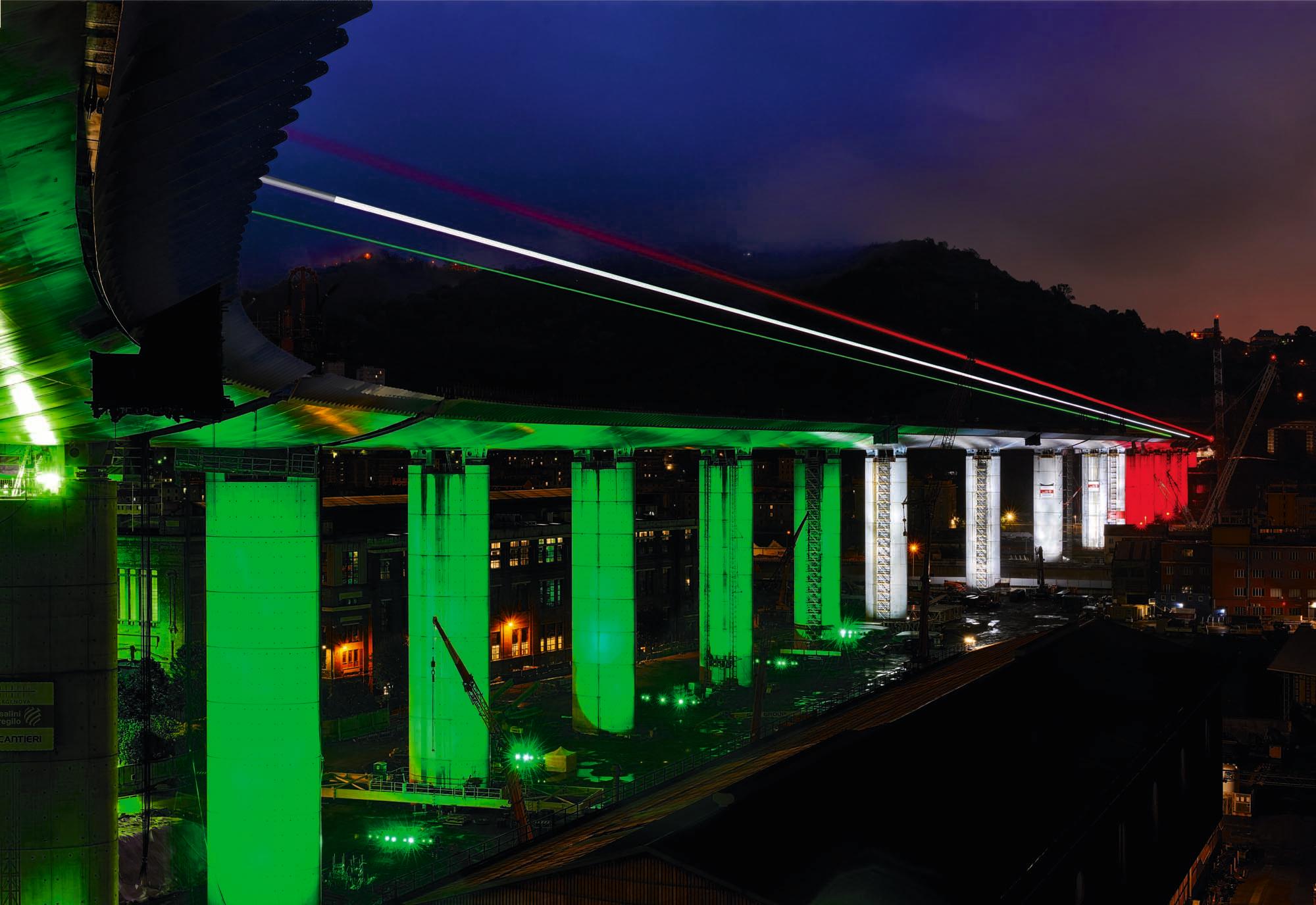 The New Genoa Bridge. The Chronicle of a Rebirth
A photographic book about the new Genoa Bridge, whose photographs illustrate the grandeur of the infrastructure and the stubborn determination of people. This book celebrates the work carried out by all those who put something personal aside to devote themselves to the success of such an ambitious project.
Genova San Giorgio Bridge
Information material - Bridge project over the Strait of Messina