Hospital of South-East Bari of Monopoli-Fasano
CIVIL AND INDUSTRIAL BUILDINGS
---
Civil and Industrial Buildings
---
---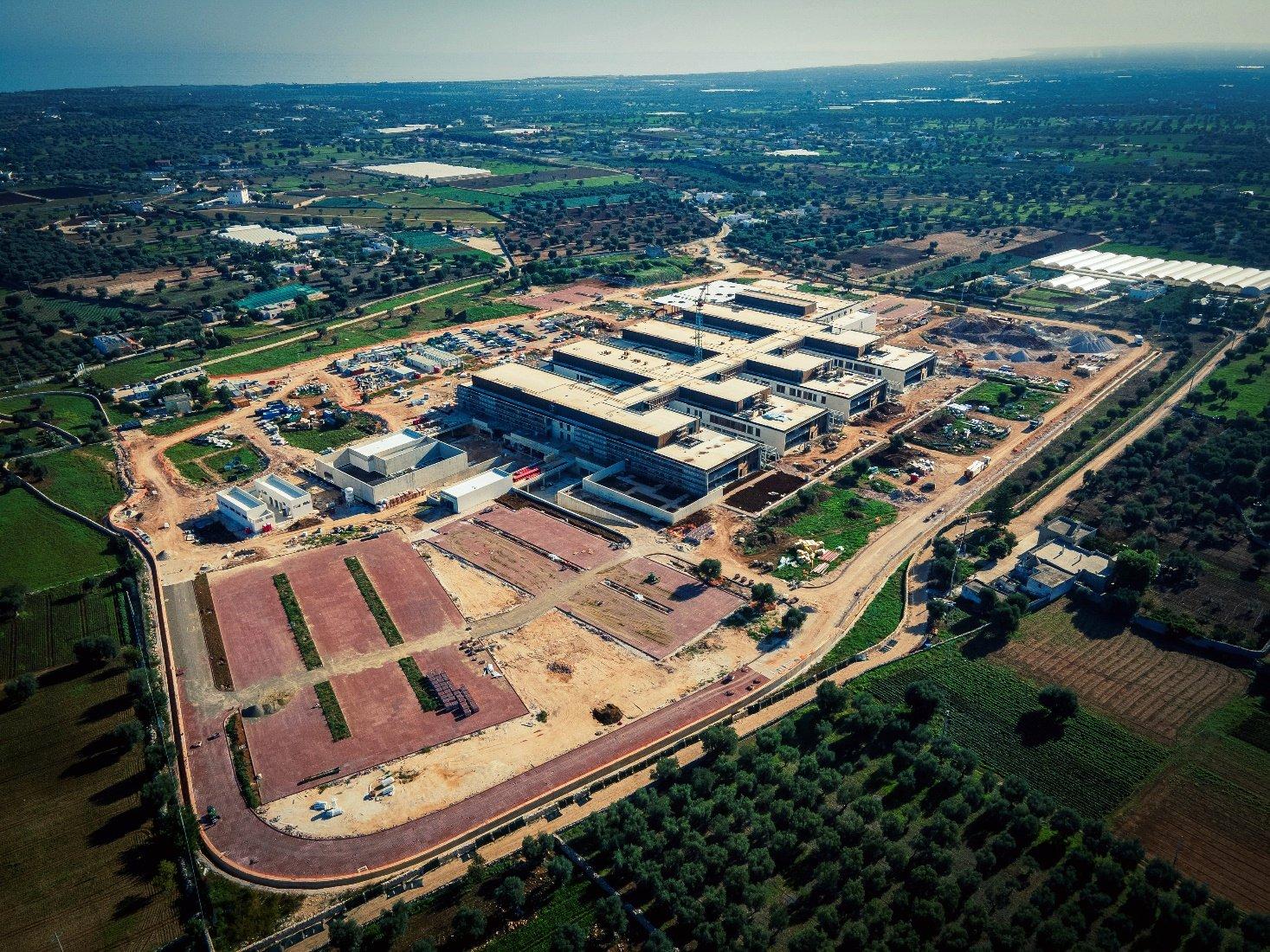 The project, which involves carrying out all civil works and systems, will make 299 beds and 9 operating rooms available on a total area of 178,000 square metres. The work will benefit a catchment area of 260,000 people.
The designer and artistic director of the work is Arch. Albert De Pineda (Studio PINEARQ, Barcellona), the "international signature" for the architectural part of the Project, in association with the Engineering and Architecture Company STEAM S.r.l. and the Mauro Sàito Architect firm.
The new Monopoli-Fasano hospital is also a driving force for economic and employment development with the involvement of more than 180 suppliers. 
The whole structure is in fact conceived as "a hospital in a park", located in an extra-urban context in which it fits harmoniously into the landscape, as the building is made up of porous volumes articulated around courtyards and open public spaces, which are green and paved, with maximum heights comparable to the dimensions of the foliage of the monumental olive trees (12/13 metres) by which it will be surrounded.  An enhancement of the dry stone walls, characteristic elements of the area where the work is carried out, is also foreseen. A photovoltaic system with a capacity of 915 KWp and the replanting of 199 ancient trees in the project area are also planned. 
The Hospital of South-East Bari of Monopoli-Fasano is the new premium healthcare facility that the Webuild Group is building in Apulia. Once completed, it will consolidate and modernise the hospital supply capacity of the entire region.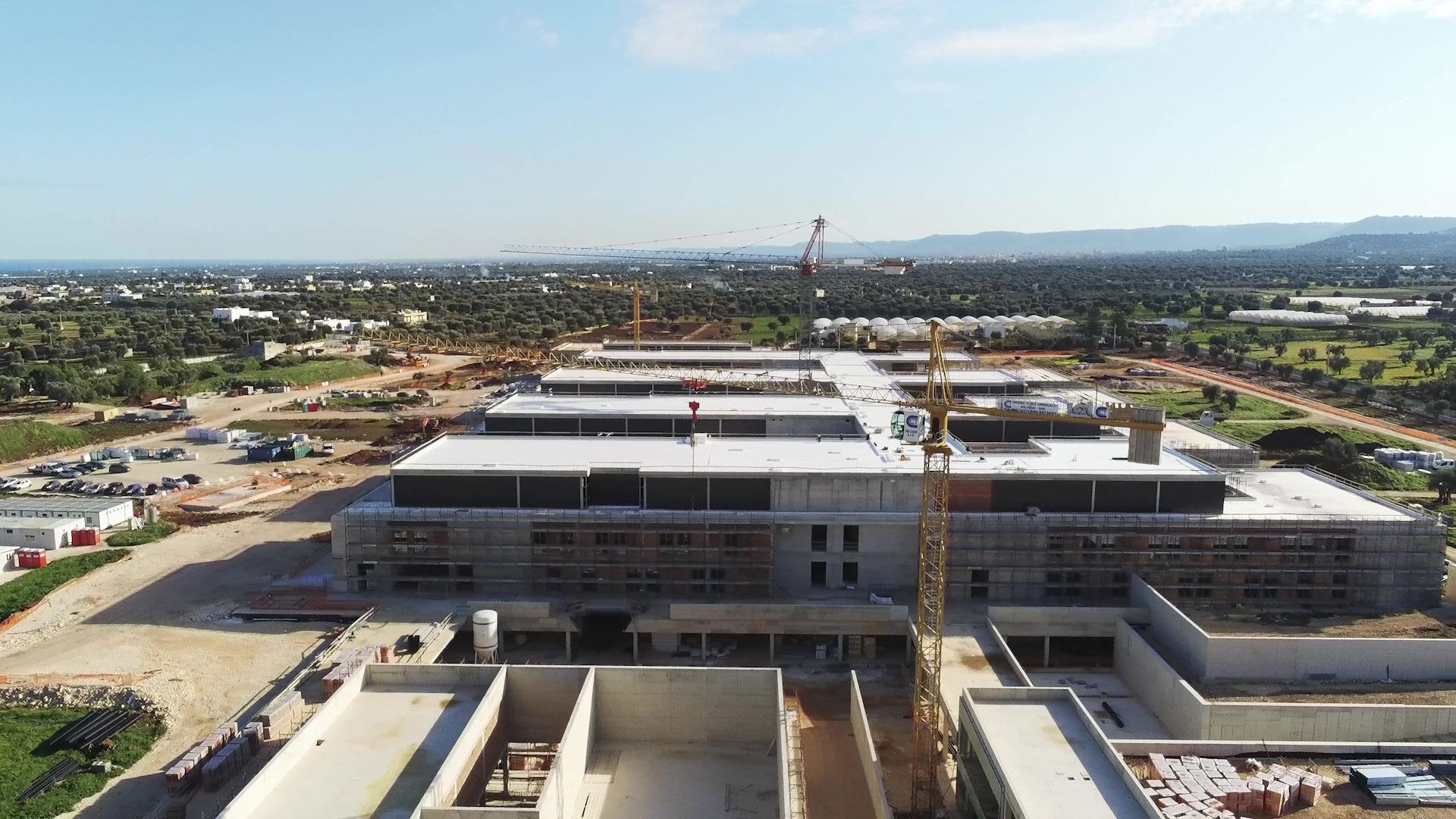 + + +
people in the catchment area
+ + +
centuries-old trees re-planted in the project Area
Hospital of South-East Bari of Monopoli-Fasano
Information material - Bridge project over the Strait of Messina