Tyndall Airforce Base (AFB) Rebuild
CIVIL AND INDUSTRIAL BUILDINGS
---
Civil and Industrial Buildings
---
---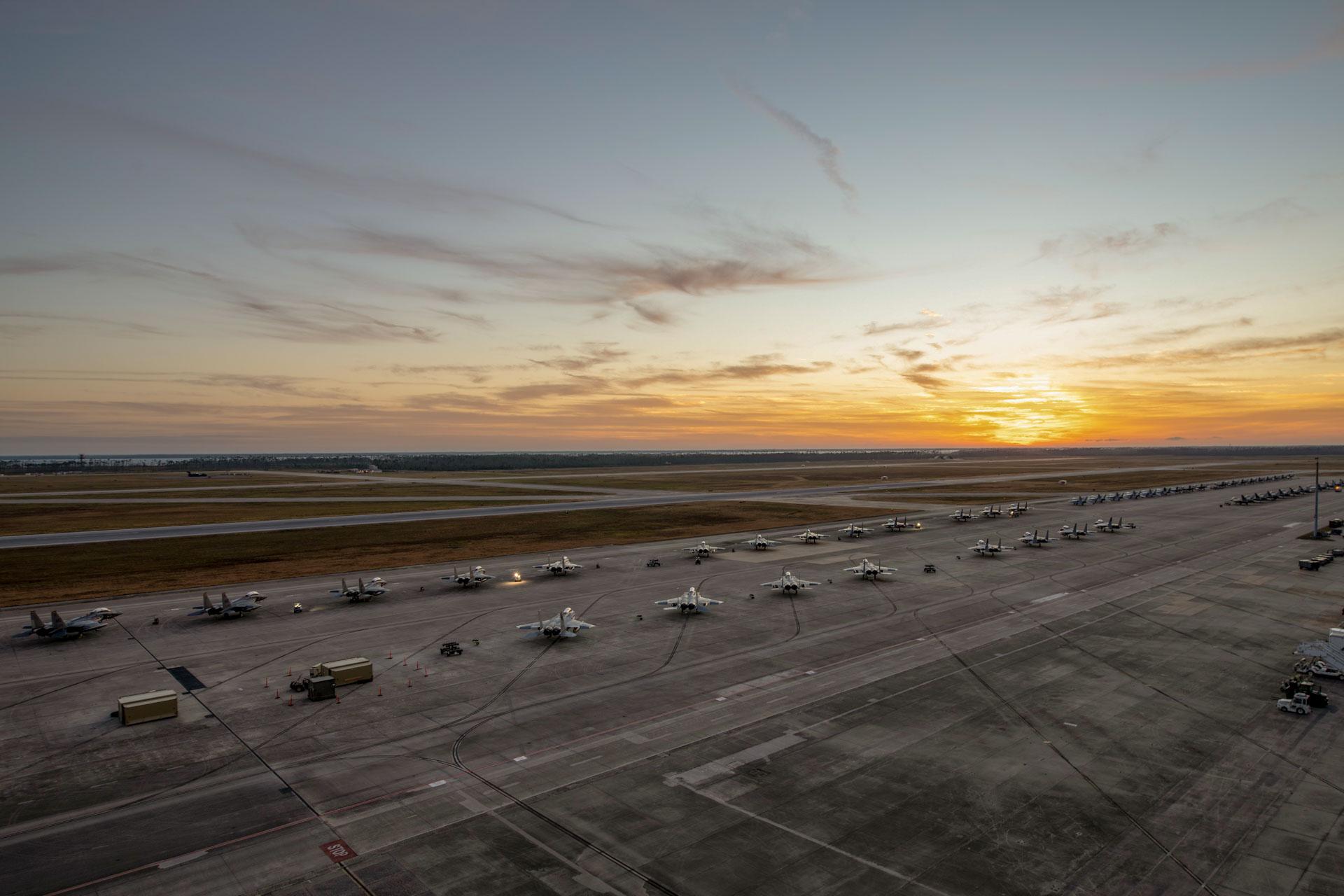 Tyndall Air Force Base (AFB) is home to the 325th Fighter Wing of the United States Air Force. In 2018, Hurricane Michael, a Category 5 Hurricane, hit the base resulting in every facility being either destroyed or damaged. Lane is taking on this Two-Phase Design and Construction Site Development and Utilities Phases I and II contract in Panama City to make the base more resistant to storms.
The contract is part of a broader effort to modernize the base.
The work includes roadways, fencing, lighting, parking, water, wastewater, electrical, stormwater, communications, and fire protection infrastructure among other related works.
Contractor: Lane (Webuild Group)
Tyndall Airforce Base (AFB) Rebuild
Information material - Bridge project over the Strait of Messina