Ertan Hydroelectric Plant
DAMS, HYDROELECTRIC POWER PLANTS
---
Dams, hydroelectric power plants
---
---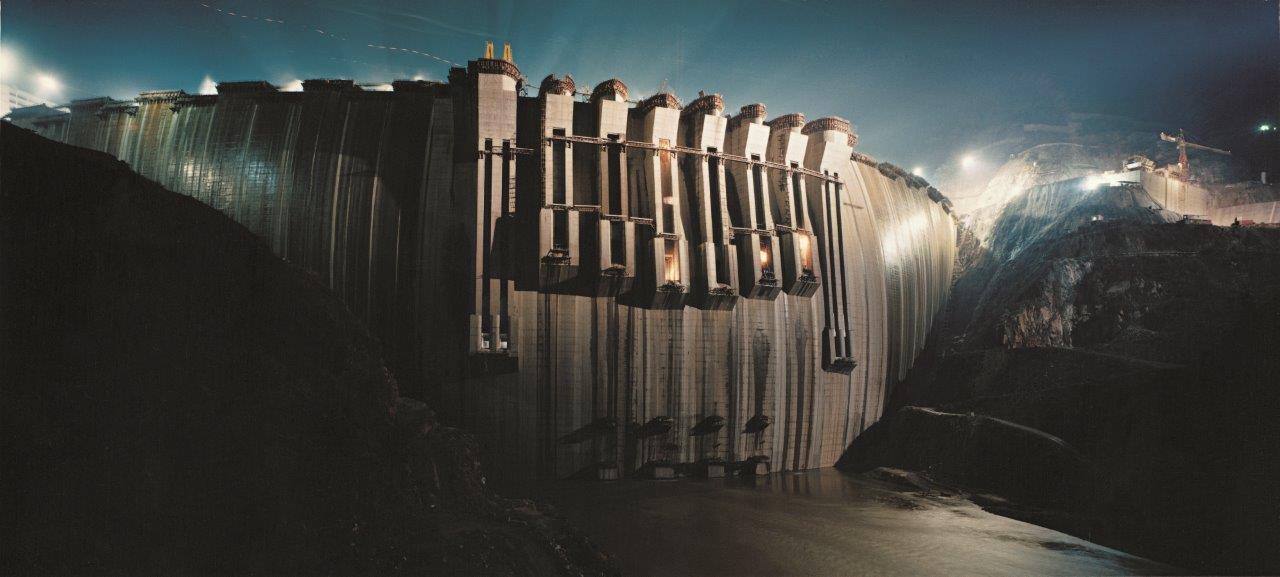 Ertan is one of a series of hydroelectric power plants to be constructed on the Yalong River, a tributary of the Yangtzé River. It has a total installed capacity of 3,300 MW. The dam is located on the lower stretch of the Yalong River, about 745 km from Chengdu, capital of Sichuan province, and about 2,000 km from Beijing.
The double-curvature parabolic arch dam has a maximum height of 240 m, a length of 775 m and a volume of 4,192,357 m³ of concrete. The average dam width is 11 m at the crest and 56 m at the foundations.
The dam body includes:
a crest spillway with seven openings, each 13 m wide and 15 m high;

a mid-level outlet with six openings, each 11.20 m wide and 5.20 m high;

a low-level outlet with four openings, each 3 m wide and 9.20 m high.
At the time of its construction, started in 1991, Ertan was one of the three highest dams of this type in the world.
The colossal dimensions of the dam required an equally gigantic building site and an amazing construction pace. The almost 5,000,000 m³ of concrete required to build the dam were cast in situ over a period of approximately three years, with peaks of over 230,000 cubic meters cast in situ in one month.
Client: EHDC - Ertan Hydroelectric Development Corporation
Ertan Hydroelectric Plant
Information material - Bridge project over the Strait of Messina