Gibe III Hydroelectric Project
DAMS, HYDROELECTRIC POWER PLANTS
---
Dams, hydroelectric power plants
---
---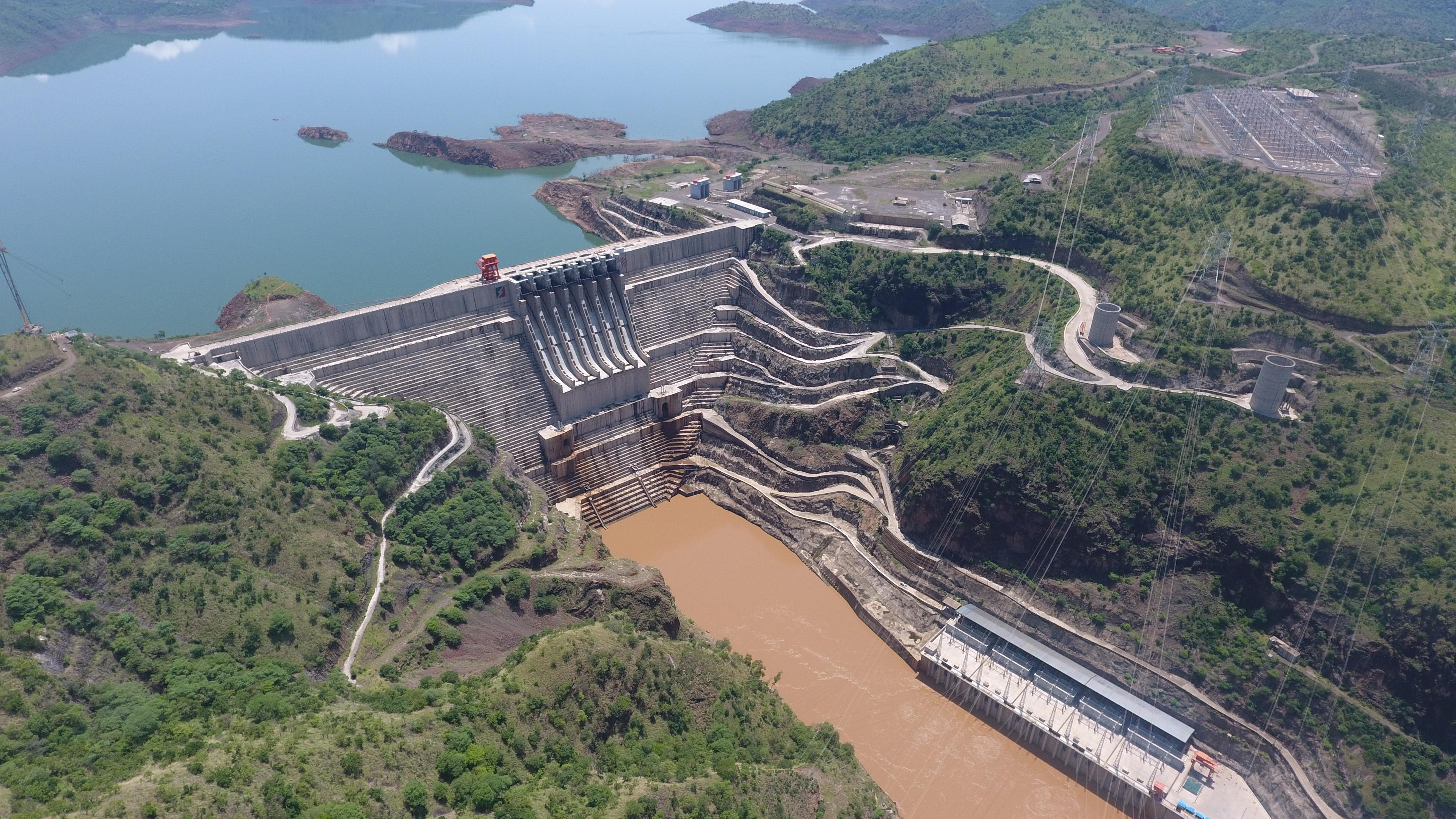 The Gibe III Hydropower project is approximately 450 km south west of the capital Addis Ababa on the banks of the Omo river.
The works involved the design and construction of the tallest RCC dam in the world at the moment, and an open-air power plant with 10 Francis turbines, which have a total installed power of 1,870 MW and an expected energy output of 6,500 GWh per year.
The hydroelectric plant boosts the national energy production by 85%, meeting the growing demand for energy within the country and enabling the development of integrated export networks to neighboring countries. 
The project also involved three diversion tunnels and two twin adduction tunnels, two intake structures, two horizontal tunnels, four vertical shafts and two distributors.
The project is the natural extension of the biggest complex along the Gilgel Gibe River with the two other hydroelectric dams Gibe I (completed and operational since 2004)  and Gibe II (operational since 2010).
The works involved a RCC dam (Roller Compacted Concrete) 250 m high, the first of its kind in the world, with a crest length of 630 m and a total volume of 6,214,000 m³ of concrete.
The project also includes a 7-span spillway with radial gates and two halfway outlets; an open-air power station, which houses Francis 10 turbines of 1870 MW  each; two adduction pressure tunnels, with a section lined in concrete with a diameter of 11 m and a total length of about 2 km, two intake structures; two shafts each approximately 126 m deep for the movement of the gates, two balancing shafts 140 m high and with an excavation diameter of 27 m, two pressure pipes with steel lining, inclusive of two vertical shafts about 110 m deep, and two collectors each with 5 lines; a 400 KV substation. 
The river diversion operations include diversion tunnels (a 3.2 km-long tunnel), an upstream cofferdam, about 600,000 m³ in volume, and a downstream cofferdam. Other permanent works covered by the contract are a bridge over the river Omo and camps and facilities for the client. 
In addition, the plant forms a reservoir with a surface area of 200 km2 with a storage capacity of 14,000,000,000 m³.
Client: Ethiopian Electric Power
Main Technical Data:
DAM
Height: 250 m
Crest length: 630 m
Excavation: 4,000,000 m3
Roller Compacted Concrete: 6,214,000 m3
POWERHOUSE
Size: 234x37x43
Turbines: 10 Francis turbines with a capacity of 187 MW each
POWER & ENERGY
Installed power: 1,870 MW
Generation capacity: 6,500 GWh/year
RESERVOIR
Surface Area: 200 km²
Storage Capacity: 14,000,000,000 m³
RIVER DIVERSION
2 x Cofferdams (Embankment) Upstream height 55 m, Downstream height 19 m
3 x diversion tunnels, total length 3,218 m
Gibe III Hydroelectric Project
Information material - Bridge project over the Strait of Messina