Grand Ethiopian Renaissance Dam Project
DAMS, HYDROELECTRIC POWER PLANTS
---
Dams, hydroelectric power plants
---
---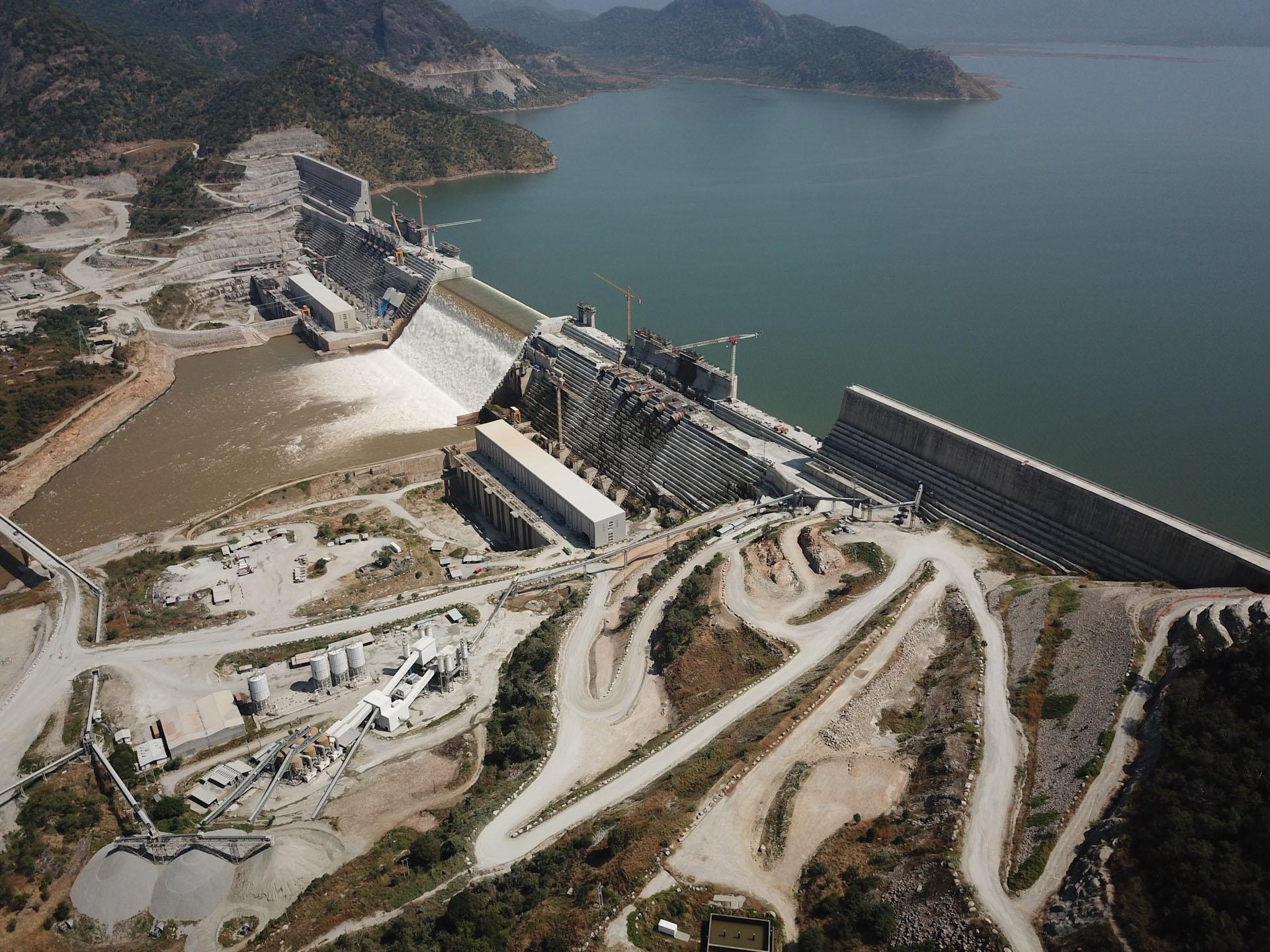 The project is located approximately 700 km north west of the capital Addis Ababa, in the region of Benishangul - Gumaz along the Blue Nile. At the end of the works, the Grand Ethiopian Renaissance Dam will be the largest dam in Africa: 1,800 m long, 155 m high and with a total volume of 10.4 million m³.
It will create a reservoir covering 1,875 square kilometres and contain 74 billion cubic metres of water.
The project involves the construction of a main dam in Roller Compacted Concrete (RCC), with 2 power stations installed at the foot of the dam. The power stations are positioned on the right and left banks of the river and comprise 13 Francis turbines with a total installed power of 5,150 MW and estimated production of 15,700 GWh per year. 
The project is completed by a 15,000 m3/s capacity concrete spillway and a rockfill saddle dam (5 km long, 50 m high and 15.3 million m3 in volume), both located on the left bank.
The GERD is a major project whose construction required innovative solutions. One feature was the composition of the RCC, developed by global experts to have it settle more quickly thereby improving the production and quality of the material.
Client: Ethiopian Electric Power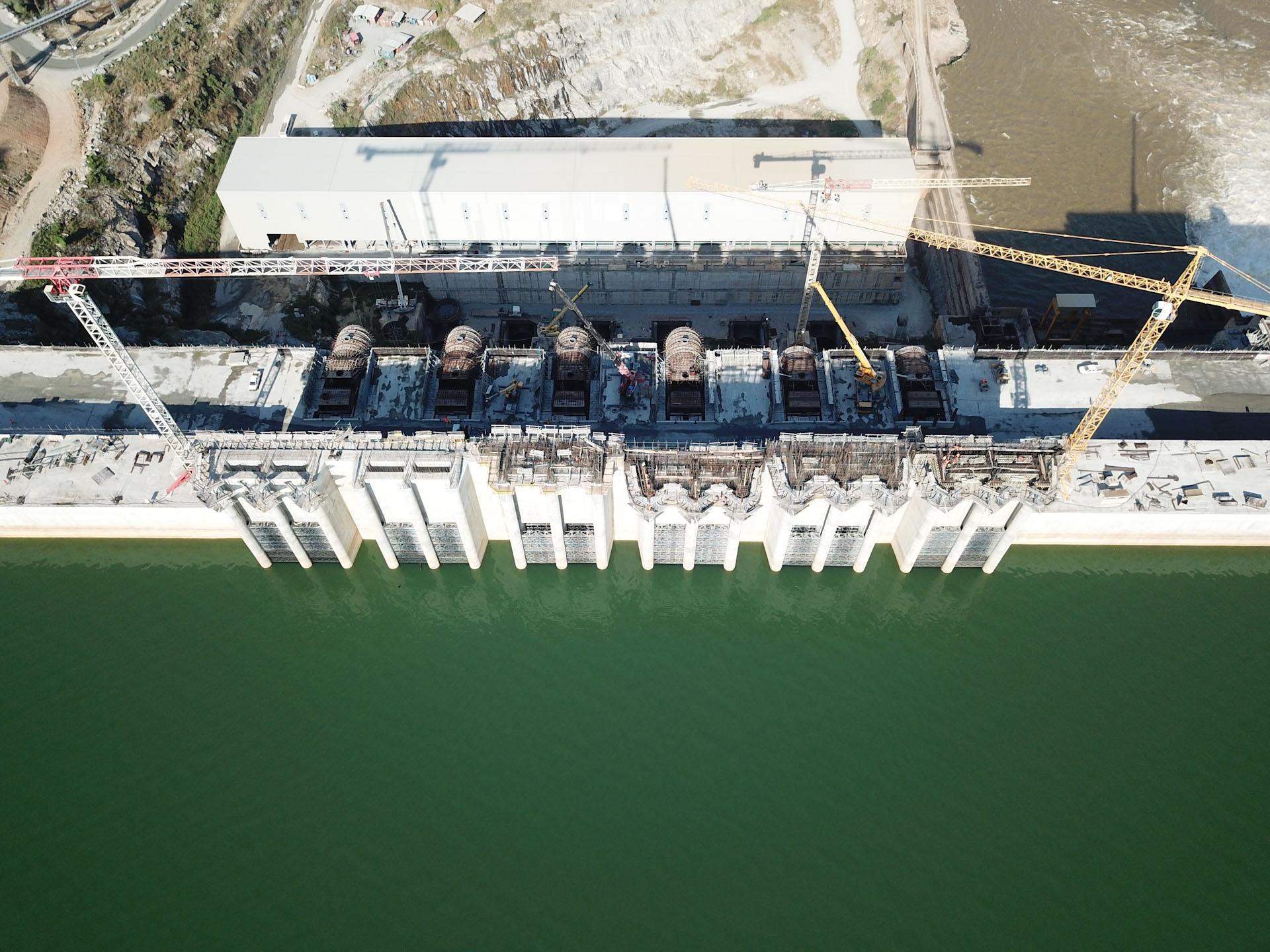 + + +
m maximum height of main dam in RCC
+ + +
m length of main dam in RCC
Video brochure
Grand Ethiopian Renaissance Dam, Ethiopia - Webuild Project
Grand Ethiopian Renaissance Dam Project (GERD)
Information material - Bridge project over the Strait of Messina