James Bay Hydroelectric Project on the La Grande River
DAMS, HYDROELECTRIC POWER PLANTS
---
Dams, hydroelectric power plants
---
---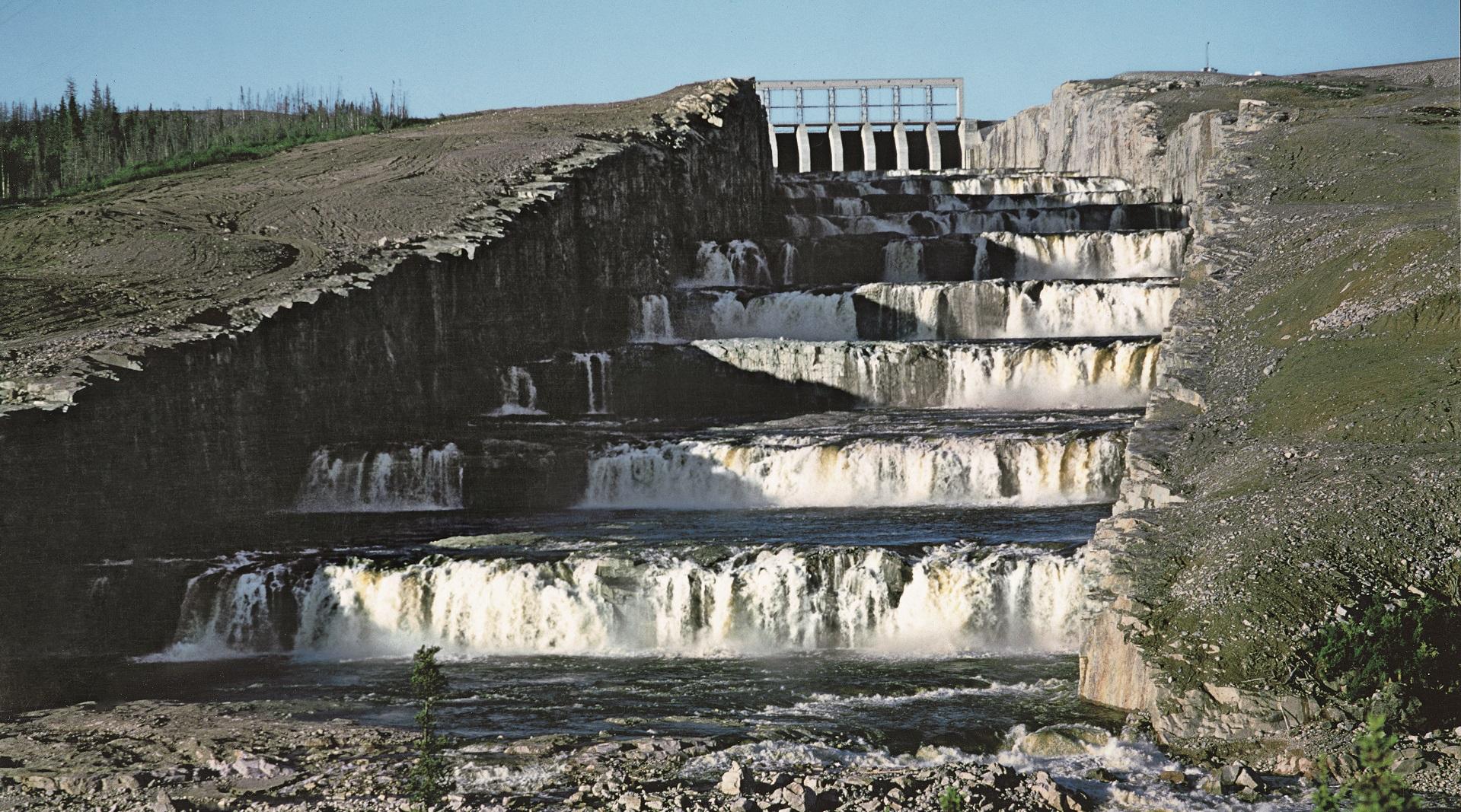 The Government of Quebec, in order to exploit the water resources of the rivers to the east of James Bay to produce electrical power, approved the 'James Bay Hydroelectric Power Project', which divides the region's river system into major hydroelectric schemes.
The first scheme to be completed was the 'La Grande Complex'. Four plants were planned along the La Grande River, the second of which, by far the largest, was the LG2. 
The civil engineering works covered by the contract were: the rockfill dam with a glacial moraine core, some secondary dams, and the spillway channel. 
The main dam is a rockfill embankment with a crest length of 2,835 m and a height of 160 m. The inner impermeable core, which represents 20% of the embankment's total volume, consists of compacted glacial moraine treated with grizzly and partly dried in large rotary kilns to reduce the moisture to the optimum required percentage. To form the reservoir, four other small dams enclosing as many side saddles were built.
The spillway channel, located at the northern end of the main dam, is 2,896 m long, 122 m wide, and descends in tiers. This channel has a total discharge capacity of 15,300 m3/sec and is equipped with eight gates measuring 12 m wide and 20 m high. 
The LG2 plant was inaugurated on October 27, 1979. 
The lake formed by the dam has a surface area of about 2,830 km2 for a total volume of 62 billion cubic meters.
The QA8 dam (1979 - 1982), located on the Stephan River, is an integral part of the LG4 hydroelectric plant, whose main dam is on the la Grande River. The distance between the two dams is about 15 km.
It consists of a random-fill embankment with a moraine core and facings protected with random rockfill. It reaches a maximum height of 88 m above the foundation; its crest length is 1,940 m and its crest width is 8 m. 
Along with China and Brazil, today Canada is one of the world's leading producers of hydroelectric power (with an export quota of as much as 30%). The James Bay system is the largest hydroelectric complex in the country; it has a combined generation capacity of 16,021MW and produces around 83 billion kWh electricity each year, around half of the total consumption of Quebec. 
Client: James Bay Energy Corporation, Montreal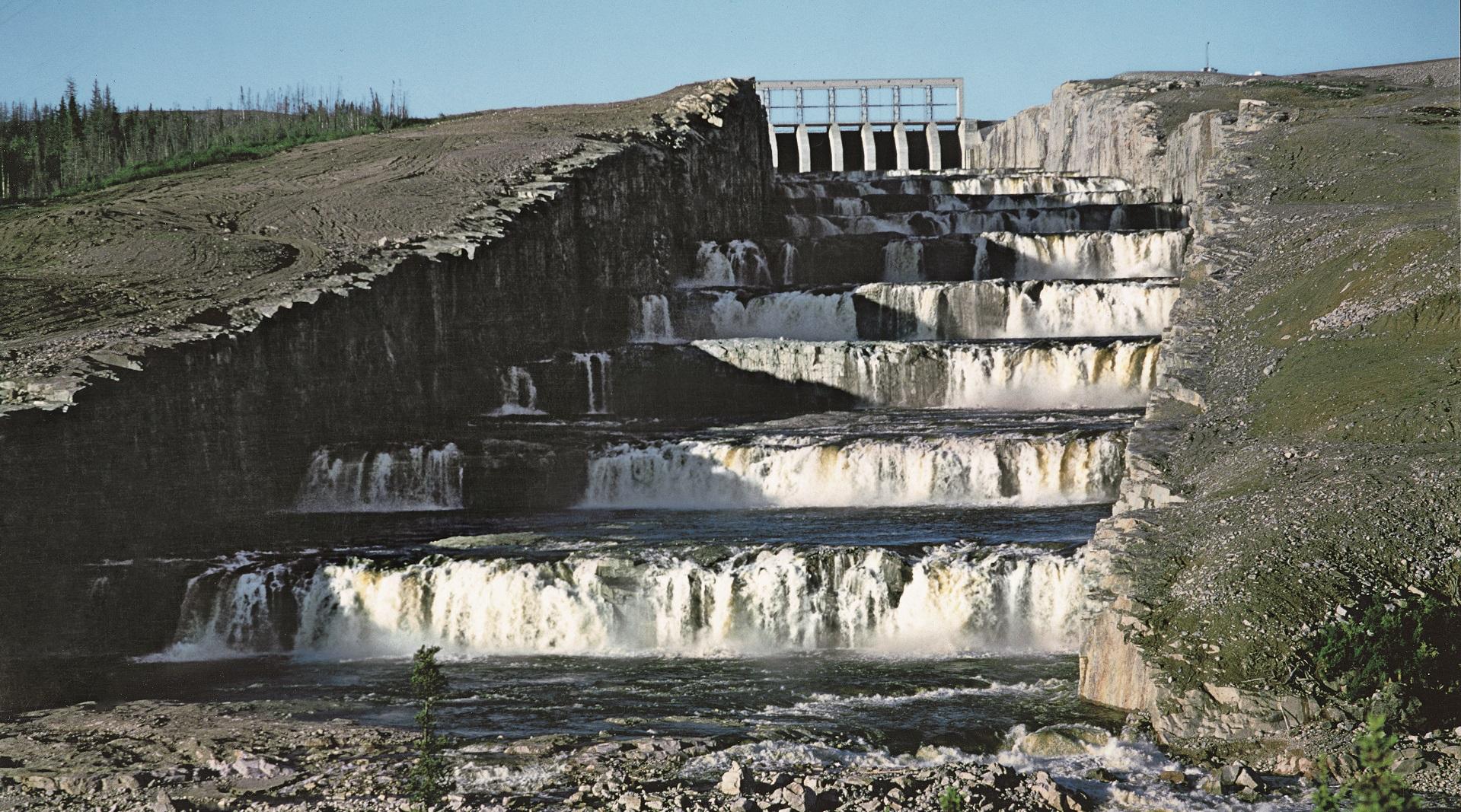 + + +
m3 Common compulsory excavations
+ + +
m3 Excavation for the spillway
James Bay Hydroelectric Project on the La Grande River
Information material - Bridge project over the Strait of Messina