Kariba Hydroelectric Plant
DAMS, HYDROELECTRIC POWER PLANTS
---
Dams, hydroelectric power plants
---
---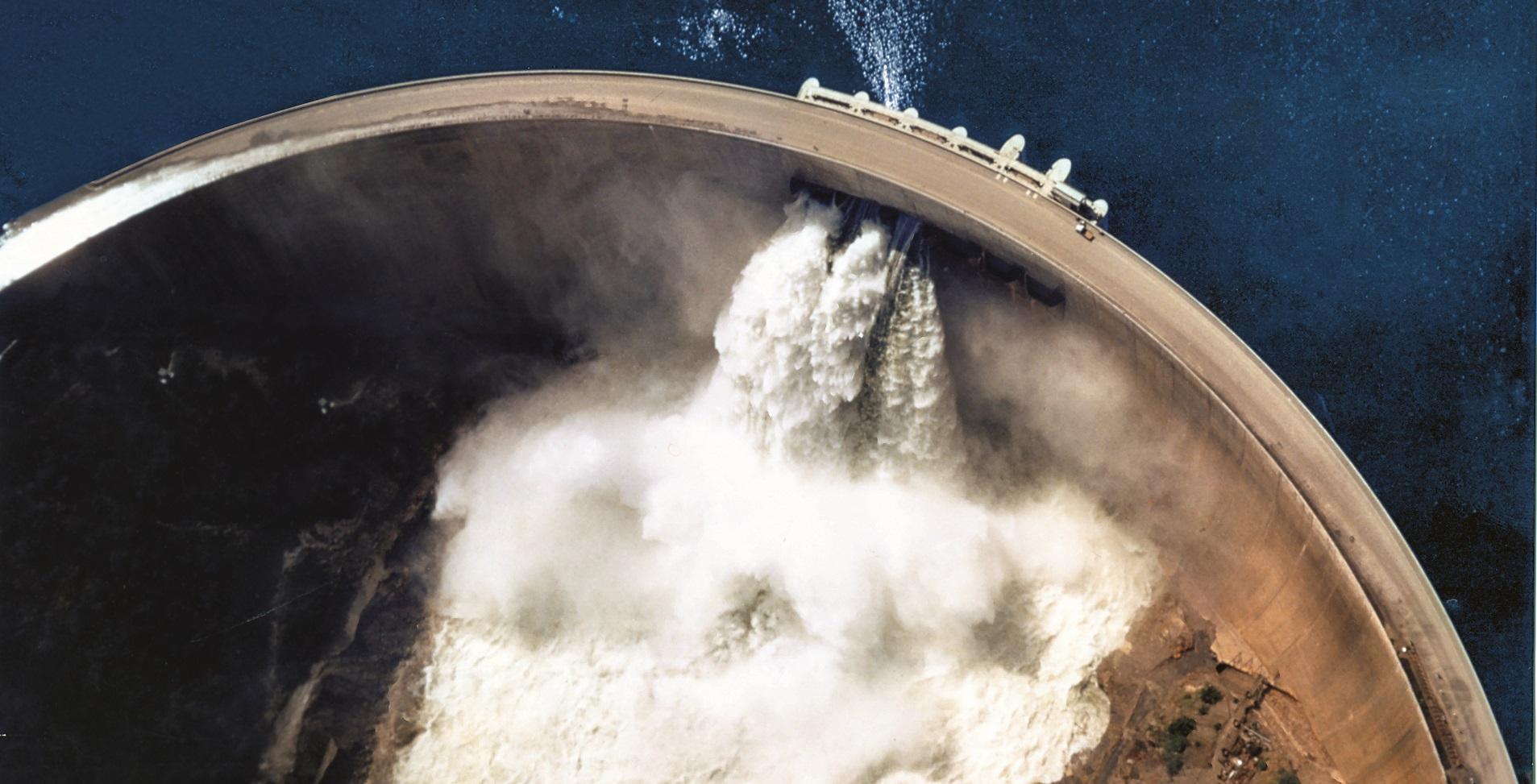 The Kariba hydroelectric plant is located in the former Federation of Rhodesia and Nyasaland, on a gorge of the Zambesi, which marks the boundary between Northern and Southern Rhodesia, now Zimbabwe and Zambia. At this spot the river flowed shiftly and deeply between two high rock faces.
The Central African Federation (CAF) ordered the construction of the project. Kariba was the first great dam on the Zambesi River and the first one funded by the World Bank in Africa, with the largest loan ever delivered until then by international bodies. 
For Webuild Group, Kariba represented the first major collaboration between companies that contributed to its history and led, over the course of time, to its current configuration.
The Kariba plant consists of a double-arch concrete dam with spillway and underground works comprising penstocks, powerhouse, transformer hall, surge chambers, tailrace tunnels and service shafts.
The dam is a double arch type, 128 m high, 620 m long and 14 m thick at the crest. Its construction required 975,000 m3 of concrete. The dam forms a 185,000 million m3 reservoir, its surface covering about 500 hectares at maximum water level.
Among every numbers regarding Kariba's plant, it is the artificial reservoir capacity, formed upstream, that strikes the most, measuring 300 km in length with a maximum width of 30 km and occupying a surface area that is four and a half times greater than the largest one in existence at the time.
The underground powerhouse on the right bank houses six units, each with a power generating capacity of 100,000 kW.
A total of 10,000 people took part in the Kariba's plant construction, including workers, technicians, and executives.
The dam was completed in June 1959 and the entire project started operation on 1st January 1960.
On May 17, 1960, the Queen Mother of Great Britain inaugurated the great complex
Client: Federal Power Board of Rhodesia and Nyasaland
Consortium: Impresit Kariba Ltd. formed by the companies Impresit, Girola, Lodigiani and Torno
Multimedia
Kariba Hydroelectric Plant - Zambia, Zimbabwe (1960)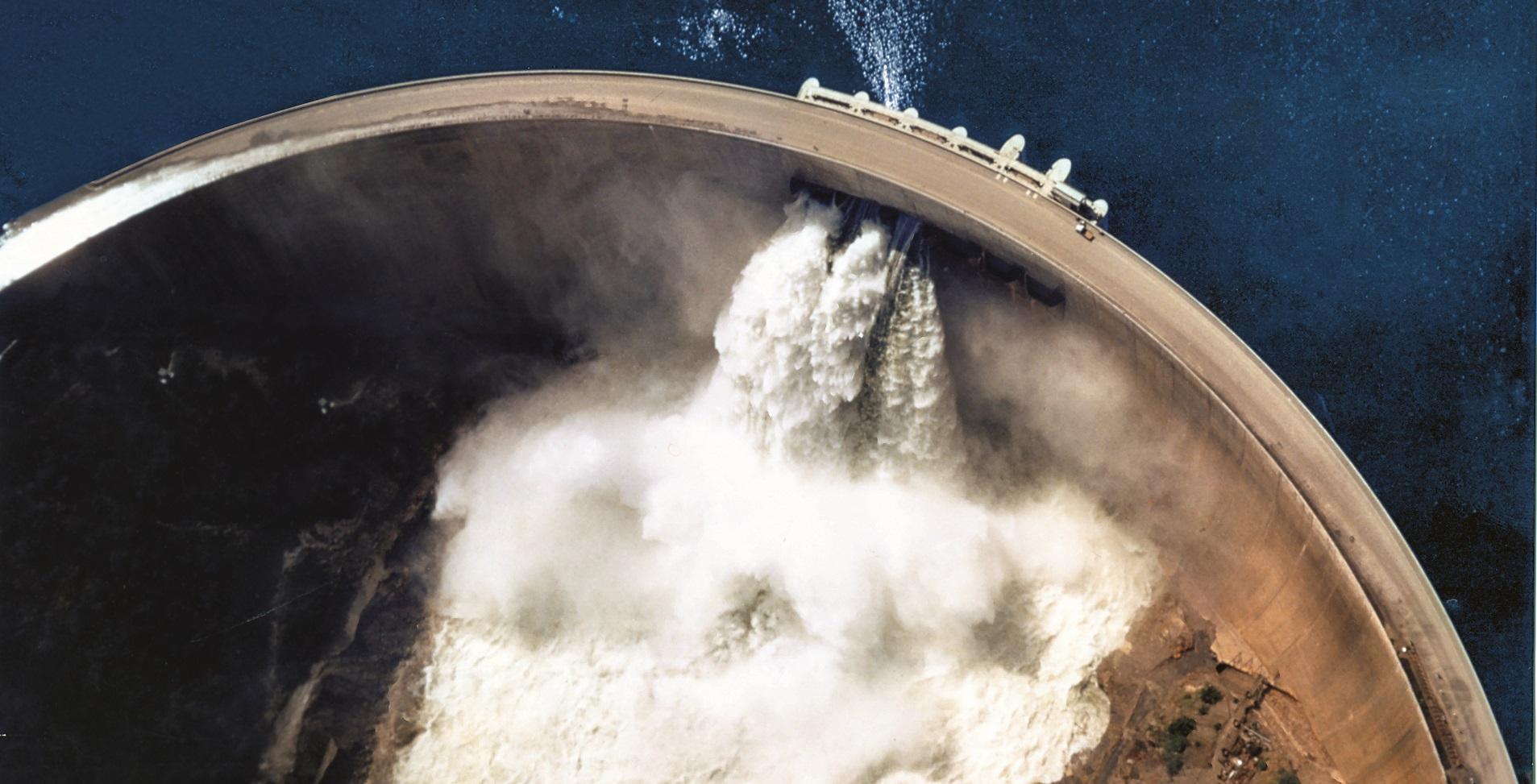 + + +
m3 Artificial reservoir capacity
Kariba Hydroelectric Plant
Information material - Bridge project over the Strait of Messina