DAMS, HYDROELECTRIC POWER PLANTS
---
Dams, hydroelectric power plants
---
---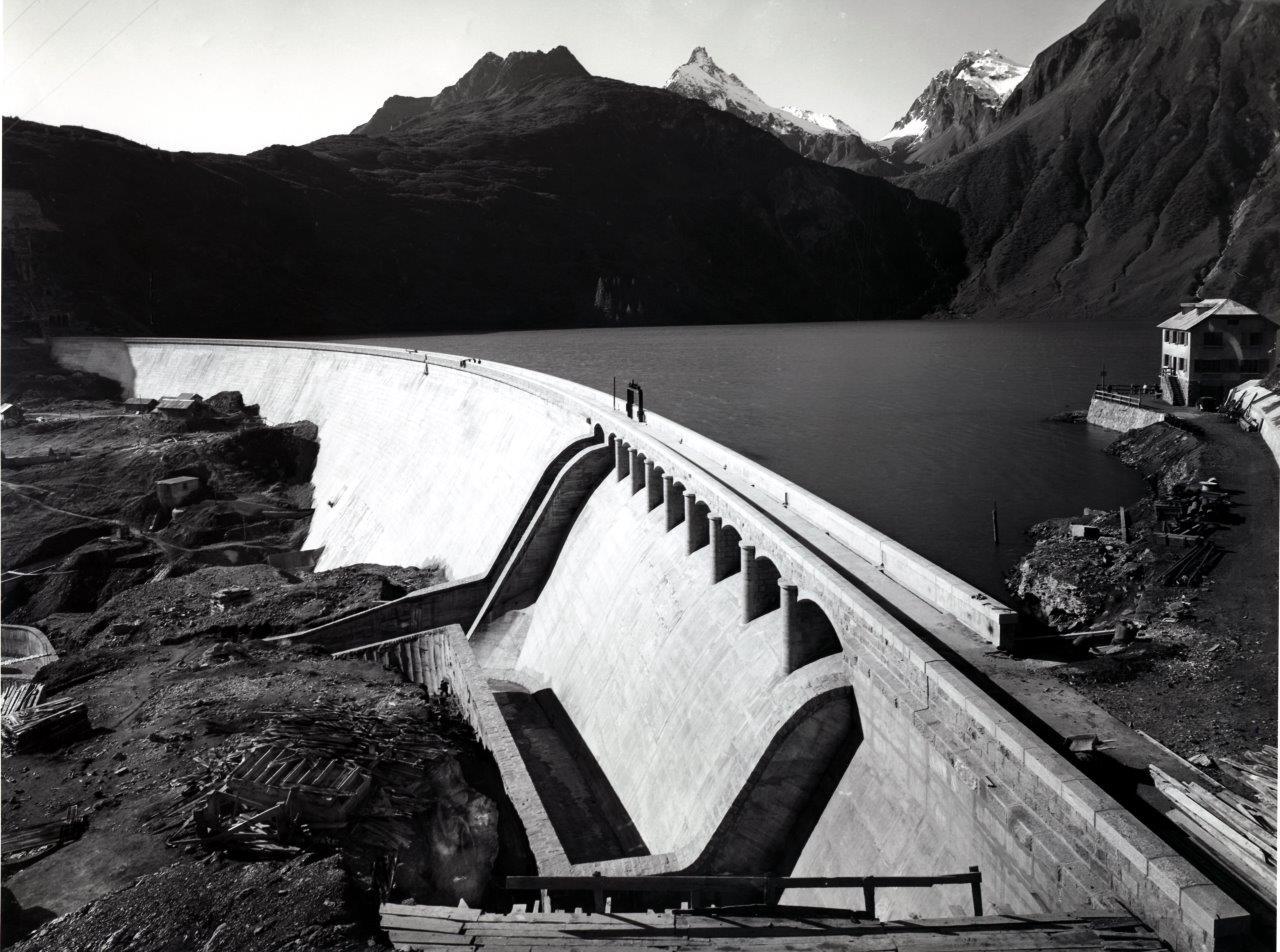 The Morasco Dam is the most important dam in the Val Formazza area (Piedmont) and its construction represented a significant milestone in the evolution of handling concrete.
The dam is made of concrete. It is 50 metres tall with an extension of 600 metres, with a bend radius of 556 metres. The dam created a reservoir with 19.38 million m3 of water and a depth of about 50 metres. By means of a five-kilometres tunnel, Morasco, together with the Toggia Dam, feed the Ponte hydroelectric plant, built between 1929 and 1932.
The altitude (more than 1,800 metres) did not allow the workforce to work for more than four months a year. A well-developed construction site was necessary in order to allow work to be concentrated in the summer months. Access roads were built in the mountainous area, a workers' village rose up next to the small village of Morasco, and complex systems of cranes and cable cars were used to connect the construction site to the final point that could be reached by truck at Ponte.
The cement was in fact carried by truck to Ponte (1,300 tonnes) and then by cable car up to the silos. The transportation and laying of concrete were carried out with different systems for the two parts of the dam.
Work ended in 1940, involving 1,200 people.
In 1957, the plant was expanded with the inauguration of the hydroelectric power plant of the same name, entirely underground and fed by the Sabbione Dam (with a capacity of 26 million m3), the first artificial lake in terms of capacity in Piedmont and the second in all of the Alps.
Client: Edison Group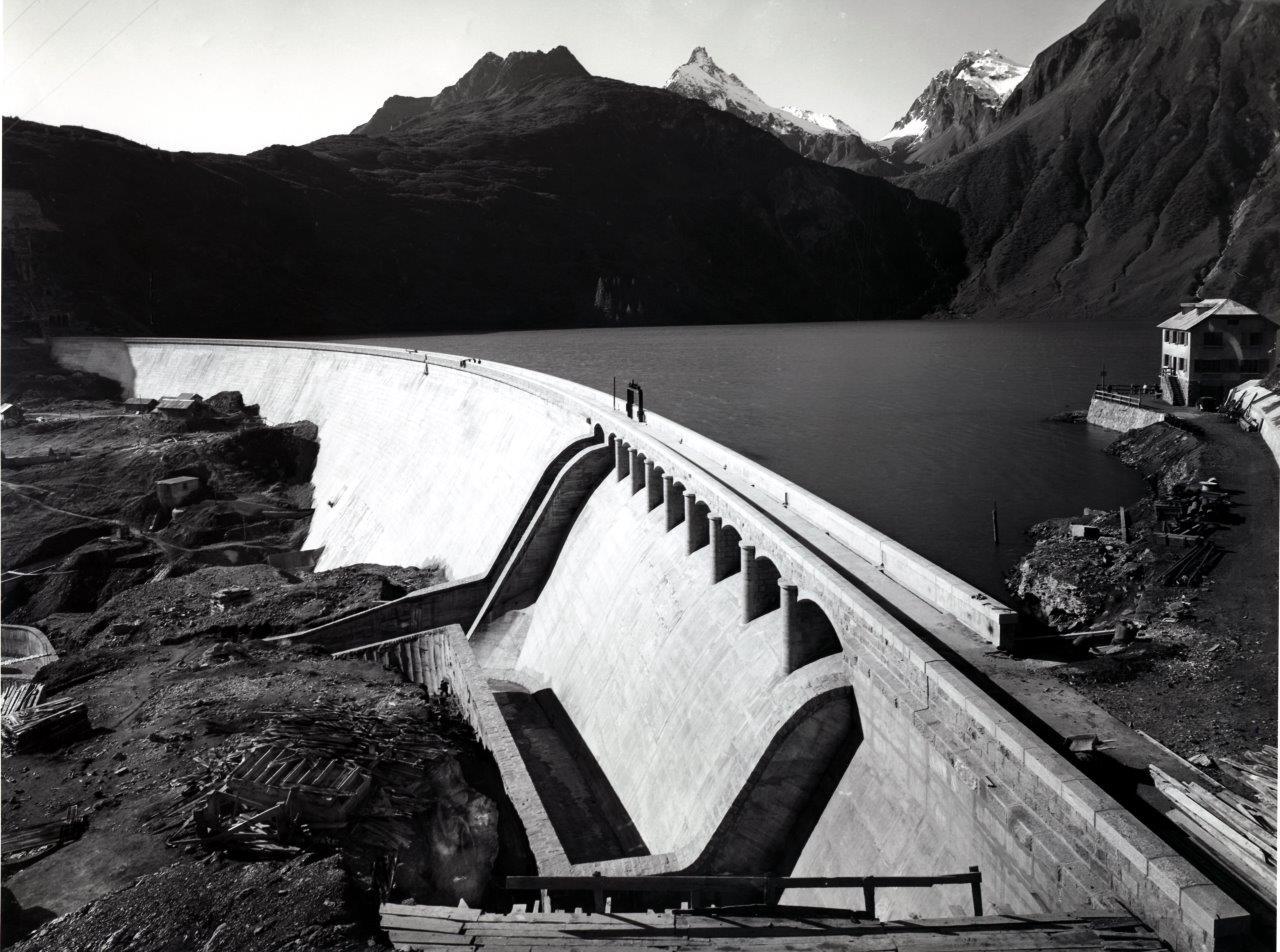 + + +
m3 Volume of the reservoir
+ + +
m3/sec Discharge capacity
Morasco Dam
Information material - Bridge project over the Strait of Messina