Portland West Side CSO project
DAMS, HYDROELECTRIC POWER PLANTS
---
Dams, hydroelectric power plants
---
---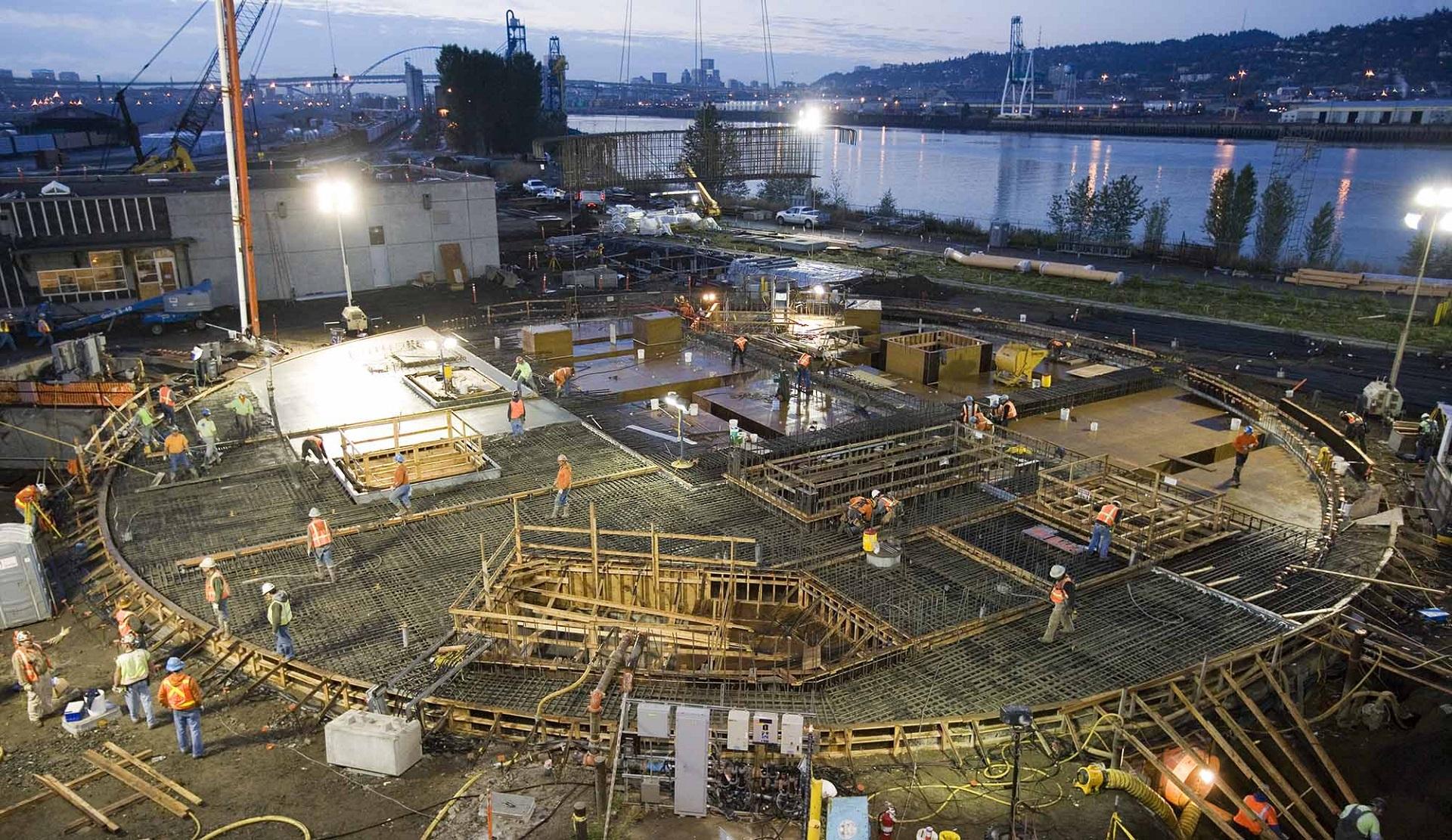 In 1990 the City of Portland's Bureau of Environmental Services began a twenty-year plan aimed at improving the city's sewage system, with a view to the ever-growing environmental sensibility.
The work concerned the sewage system close to the Willamette River and involved the restructuring and the extension of existing infrastructure, with particular attention to a system capable of eliminating the risk of untreated wastewater overflow in the event of pipeline overflow caused by heavy rainfall (Combined Sewer Overflow, CSO).
A joint venture between Impregilo and Healy was awarded a contract to build the West Side Tunnel CSO and all the complementary work. The project involved the construction of a new main sewage collection and storage system in the western part of the city: this included a 5.5-km tunnel (excavated using 2 TBM hydroshield Herrenknecht never used before in the USA), a pumping station and five service shafts around 40 m deep.
The elaborate and complex network of minor underground collection systems to connect the tunnel to the existing sewers required the construction of a series of secondary channels, that is, a network of micro-tunnels. A Herrenknecht micro-tunnel TBM with diameter ranging from 2.25 m to 2.75 m was used to excavate the secondary tunnels and lay the concrete pipelines. The overall length of the pipelines was over 3,400 m.
In relation to the technical difficulties expected because of the features of the soils, the client opted for a "cost plus fee" contract, thereby selecting the Contractor solely on the basis of the methodological techniques offered for the execution of the works.
The plan to enhance Portland's sewer system, referred to as one of the country's greatest engineering projects by the American Society of Civil Engineers, reduces the flow of wastewater into the Willamette River by around 94% and almost completely eliminates flows into the Columbia Slough.
Client: City of Portland - BES - Bureau of Environmental Services
Main Technical Data:
Underground excavation (main tunnel and micro-tunnels): 132,200 m3
Pre-cast segments for tunnel lining: 20,700 m3
Shaft excavation: 95,000 m3
Jet grouting: 17,600 m3
Slurry walls: 18,600 m2
Pump station concrete: 25,000 m3
Portland West Side Cso
Information material - Bridge project over the Strait of Messina