DAMS, HYDROELECTRIC POWER PLANTS
---
Dams, hydroelectric power plants
---
---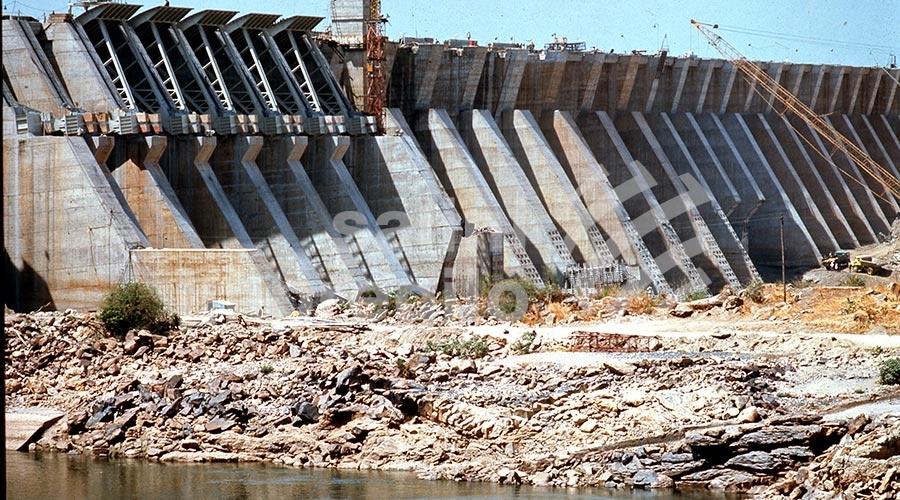 It would form a water reservoir with a storage capacity of 3 billion m3, partly for the production of electricity and partly for the irrigation of an area of about 320,000 hectares.
The project consists of a dam whose main concrete section features spillways, deep sluices and intke structures for the powerhouse and irrigation channels. Two earth-fill embankments extend on both sides of the concrete dam.
The dam is constructed as a concrete buttress dam in its central part where it straddles the river bed. This section is 1,100 m long, having required the placement of 850,000 m3 of concrete. The concrete part of the dam contains the intake structures for two irrigation channels (Dinder and Kenana), deep sluices, a spillway, plus intakes and the foundation for a future hydroelectric powerhouse.
Two earth-fill embankments, rising to a maximum height of 30 m, flank the concrete dam to join it to the natural abutments. The one on the right bank is 4,000 m long, while the one on the left bank is 8,500 m long. Together, they required 5 million m3 of fill. The embankment section varies from one area to another, and, in the higher section of the dam, up to 10 different types of materials were placed. All these were available on site and, except for filter materials, required no treatment.   
The dam was completed in 1966 one year ahead of schedule. It stretches almost 14 km and forms a reservoir basin about 75 km long with a storage capacity of 3 billion m3.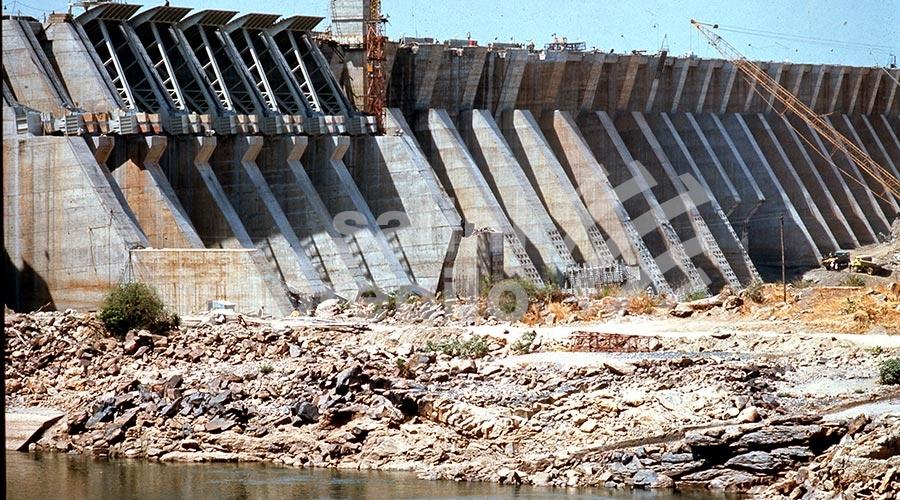 Roseires Dam
Information material - Bridge project over the Strait of Messina