DAMS, HYDROELECTRIC POWER PLANTS
---
Dams, hydroelectric power plants
---
---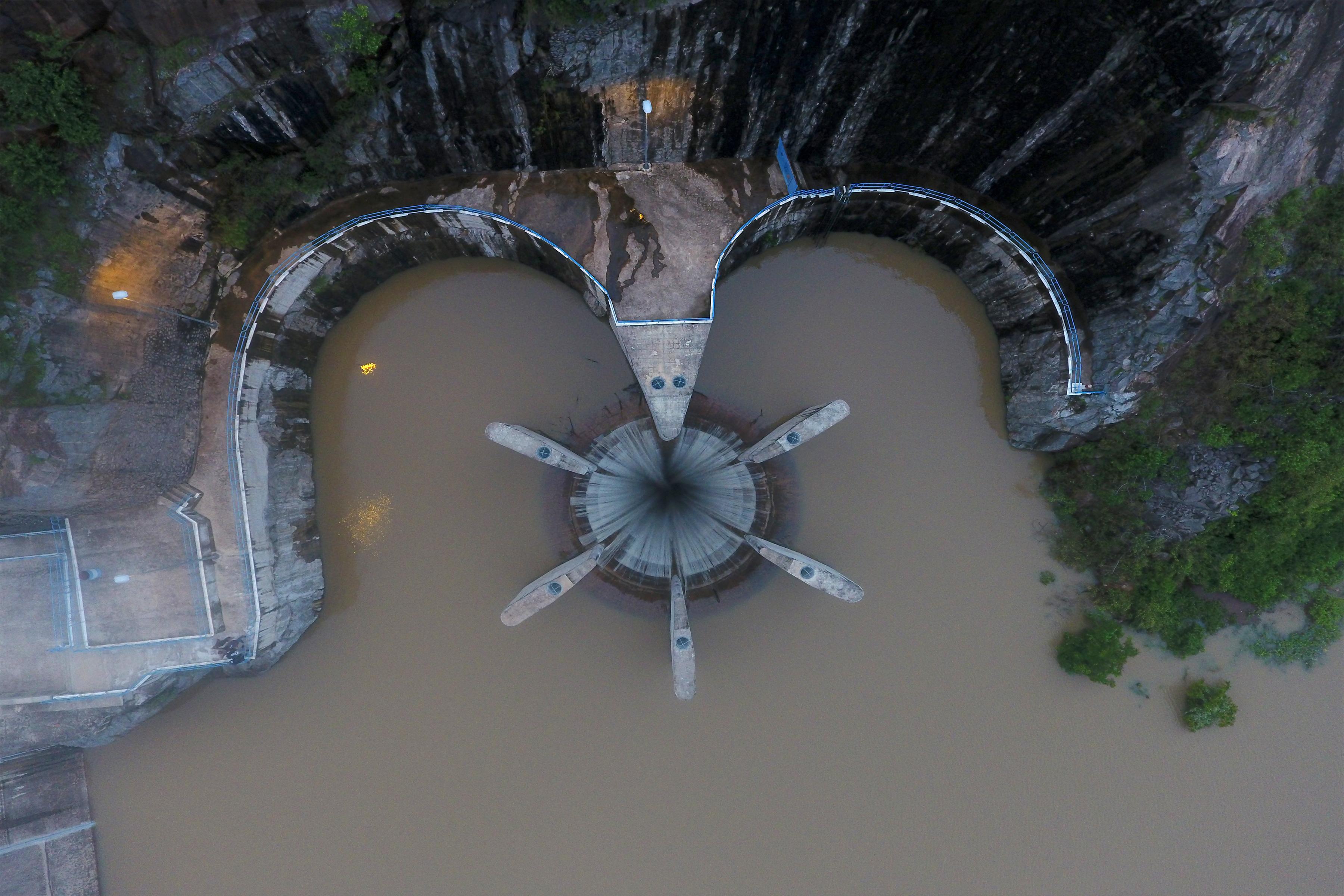 The dam, rising 90 m above the foundation, creates the largest artificial lake in Zimbabwe. The Lake has a capacity of 1.8 billion cubic meters be over 40 km in length.
The Tugwi-Mukosi Dam, the largest in the country, following Kariba, was inaugurated in 2018 and is located about 400 km south of Harare in the Masvingo region of southern Zimbabwe. The work constitutes the first phase of a future Irrigation Scheme, which provides for the area's further agricultural development, mainly planted with sugar cane and cotton, for about 25,000 hectares. The Tugwi-Mukosi is the first step towards creating a "green belt" in the Masvingo region, which was heavily penalized, in the past, by the lack of water resources.
The project involved the construction of a Concrete Face Rockfill Dam (CFRD). The intake structure comprises a 35-metre tower fitted with grilles that directs the water to a 6m diameter concrete lined tunnel excavated along the left abutment (350 m long) equipped with a regulating tower and two service gates. The water is released into the riverbed throughout two 2m diameter steel pipelines. There are two morning glory spillways, near the left and right abutments, with a concrete lined outlet tunnel, 6 m in diameter and about 200 m long. Thanks to the continuous design review of the Project, Webuild introduced a dedicated Plunge Pool with the aim to increase and guarantee the safety and stability of the dam toe.
The ancillary works envisaged are an 8 km access road and an earthfill cofferdam, 20 m tall and 133 m long. Finally, there are five saddle dams on the upstream right bank of the main dam, with a clay core and a total volume of more than 1,120,000 m3.
Recognitions: The "Taking Over Certificate" has been officially received on the 16th December 2016, 3,5 month ahead respect to the Contractual completion date forecast for 31st March 2017. The project has been inaugurated on May 18, 2017 at the presence of the President Robert Gabriel Mugabe.
Client: Ministry of Environment, Water & Climate Harare – Zimbabwe
Main Technical data:
Main Dam Excavations: 1,390,505 m3
Saddle Dam Excavations:  663,300 m3
Main Dam Backfill: 2,927,624 m3
Saddle Dam Backfill: 1,120,000 m3
Concrete: 95,000 m3
Iron: 4,500 tons
Waterproofing layer: 8,542 m
____________________________________________________________________________________________________
Client: Ministry of Environment, Water & Climate Harare – Zimbabwe
Tugwi-Mukosi Dam
Information material - Bridge project over the Strait of Messina