I-4/Apopka-Vineland Road (SR 535) Interchange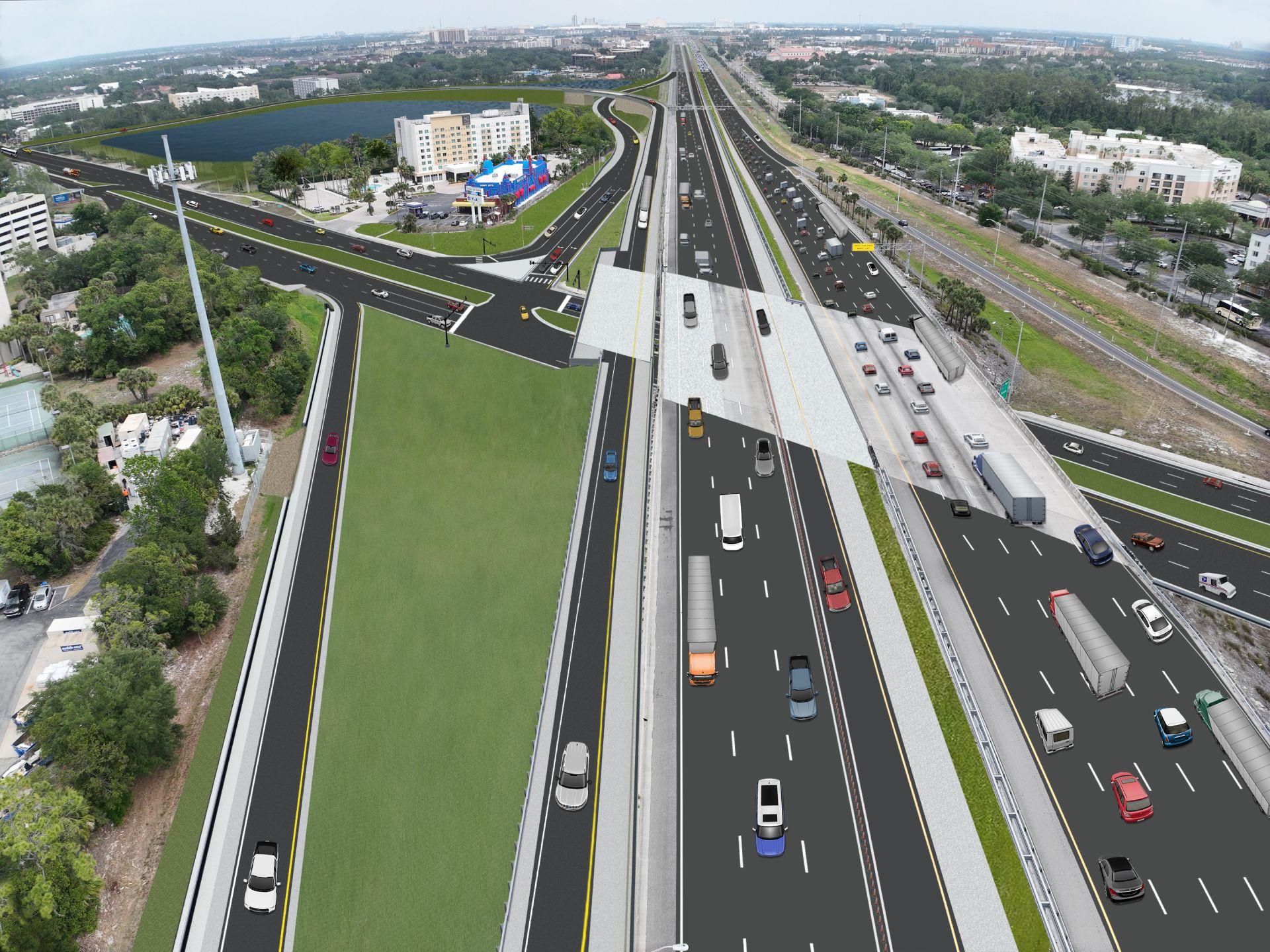 The contract involves the design and partial reconstruction of the interchange at the Interstate (I-4) highway and the Apopka–Vineland Road (State Road 535) in Orange County, Florida in order to improve traffic flow and enhance driver safety. 
Serving more than 150,000 vehicles per day, the interchange is a major access point to Walt Disney World, hotels, shopping outlets and resorts in the area.
Commissioned by the Florida Department of Transportation, the contract includes realigning the westbound I-4 entrance ramp from southbound Apopka-Vineland Road, building a new loop ramp from the road northbound to westbound I-4, lengthening the westbound I-4 exit ramp to Apopka-Vineland Road, and road resurfacing, along with other auxiliary works.
Lane will use recycled asphalt pavement, concrete and steel in the latest example of the Group's commitment to make the construction process as sustainable as possible.
Contractor: Lane (Webuild Group)
I-4/Apopka-Vineland Road (SR 535) Interchange
Information material - Bridge project over the Strait of Messina