Pedemontana Lombarda Highway - Sections B2 and C
HIGHWAYS, ROADS AND BRIDGES
---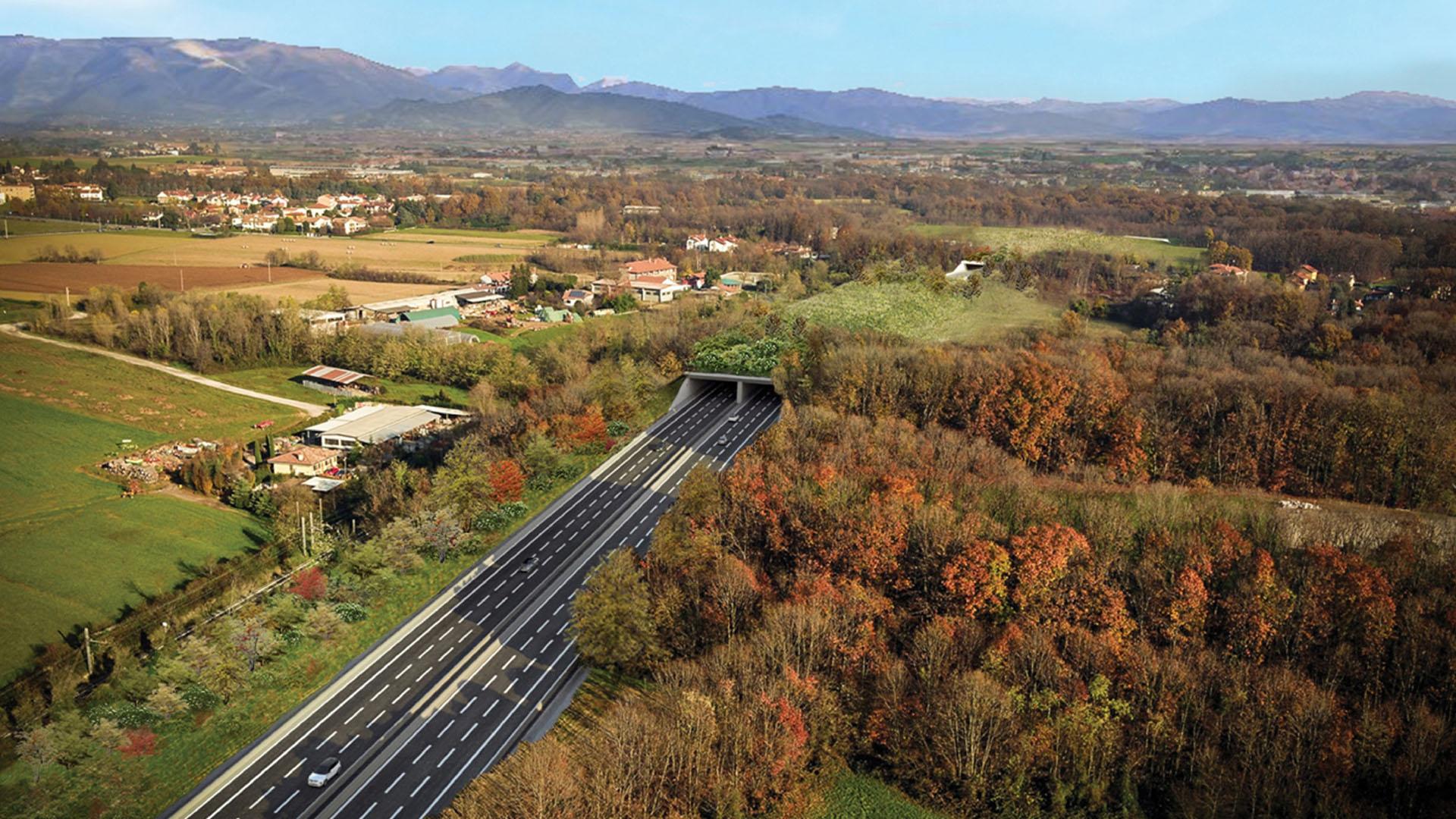 The project entails the executive design and construction of approximately 30 kilometres of highway and related routes to be connected to the Pedemontana Lombarda Highway. The route includes Section B2 between Lentate sul Seveso and Cesano Maderno, and Section C between Cesano Maderno and Milan's A51 eastern beltway. 
The project, commissioned by Autostrada Pedemontana Lombarda S.p.A., with Concessioni Autostradali Lombarde S.p.A. as grantor, is linked to the 2026 Winter Olympic Games to be hosted by Milan and Cortina. 
Sustainability and Technological Innovation
The project will have a highly significant strategic value for the territory. It aims at reorganising the road connections within the Varese-Como-Bergamo-Milan quadrant, easing traffic flow along the A4 highway, urban centres through which it will pass, and Milan's beltway by creating a new axis. 
The new sections will be smart infrastructures that will make their upkeep easier to do. The solutions proposed by Webuild include Cooperative Intelligent Transport Systems (C-ITS), making the sections ready to receive self-driving vehicles. They will have a continuous diagnostic system to monitor the main structural stress parameters (deformations, loads, vibrations, temperature). 
Contractor: Consortium led by Webuild with the participation of Pizzarotti 
Pedemontana Lombarda Highway - Sections B2 and C
Information material - Bridge project over the Strait of Messina