Hurontario Light Rail Transit project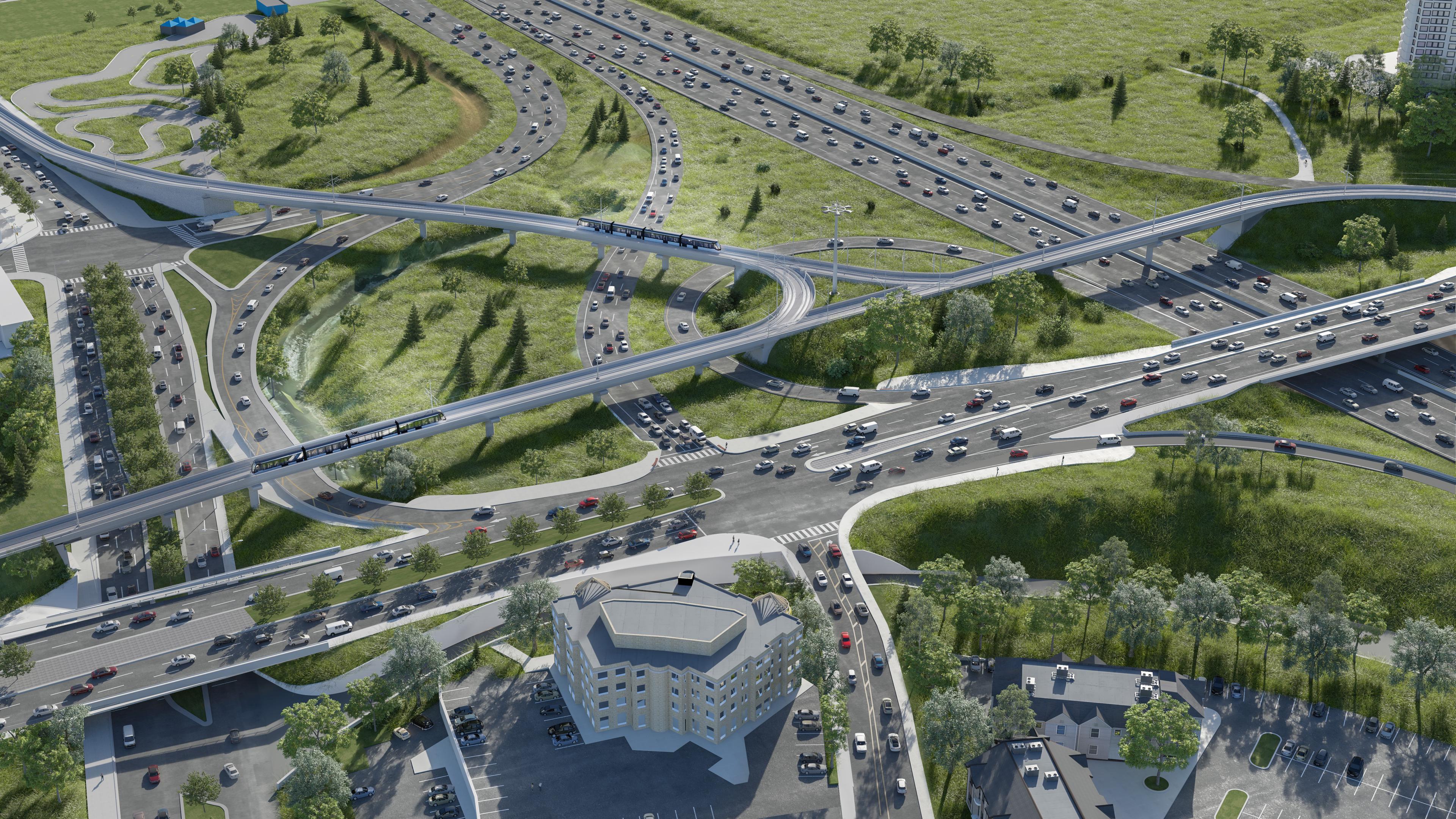 Webuild, together with Canadian partners as members of the Mobilinx consortium, have been awarded a €917-million (about CAN$1.3-billion) civil construction contract by Infrastructure Ontario and Metrolinx for the Hurontario LRT (HuLRT). The complete Mobilinx team, which also consists of John Laing, Hitachi, Amico, Bot and Transdev, will design, build, finance, operate and maintain the HuLRT for a 30-year term.
The HuLRT forms a part of the transit priorities set out in the regional transportation plan adopted by Metrolinx in 2008 known as "The Big Move", a traffic solution intended to resolve the congestion and transit backlog issues in the Greater Toronto and Hamilton Area, It is a 25 year plan for integrated transportation and transit and projects such as the Mississauga Bus Rapid Transit, the York Region vivaNext Bus Rapid Transit, Finch West LRT, the Union Station Revitalization, the Eglinton Crosstown LRT and the Hamilton LRT.
The HuLRT will serve Mississauga's growing downtown area and connect with the local and express transit services in both Mississauga and Brampton, the Project comprises a 18 kilometer Light Rail Transit (LRT), including one station, 19 surface stops, upgrade and commissioning of third party infrastructure, road resurfacing and widening, construction, modifications and rehabilitations of bridges,  traffic management and detours, road signing and lighting, parking areas and one Building for the Operations and Maintenance for the LRT vehicles.
The LRT will runs along Hurontario Street from Port Credit in Mississauga to the Brampton Gateway Terminal and will operate in a separated guideway with traffic priority throughout most of the corridor.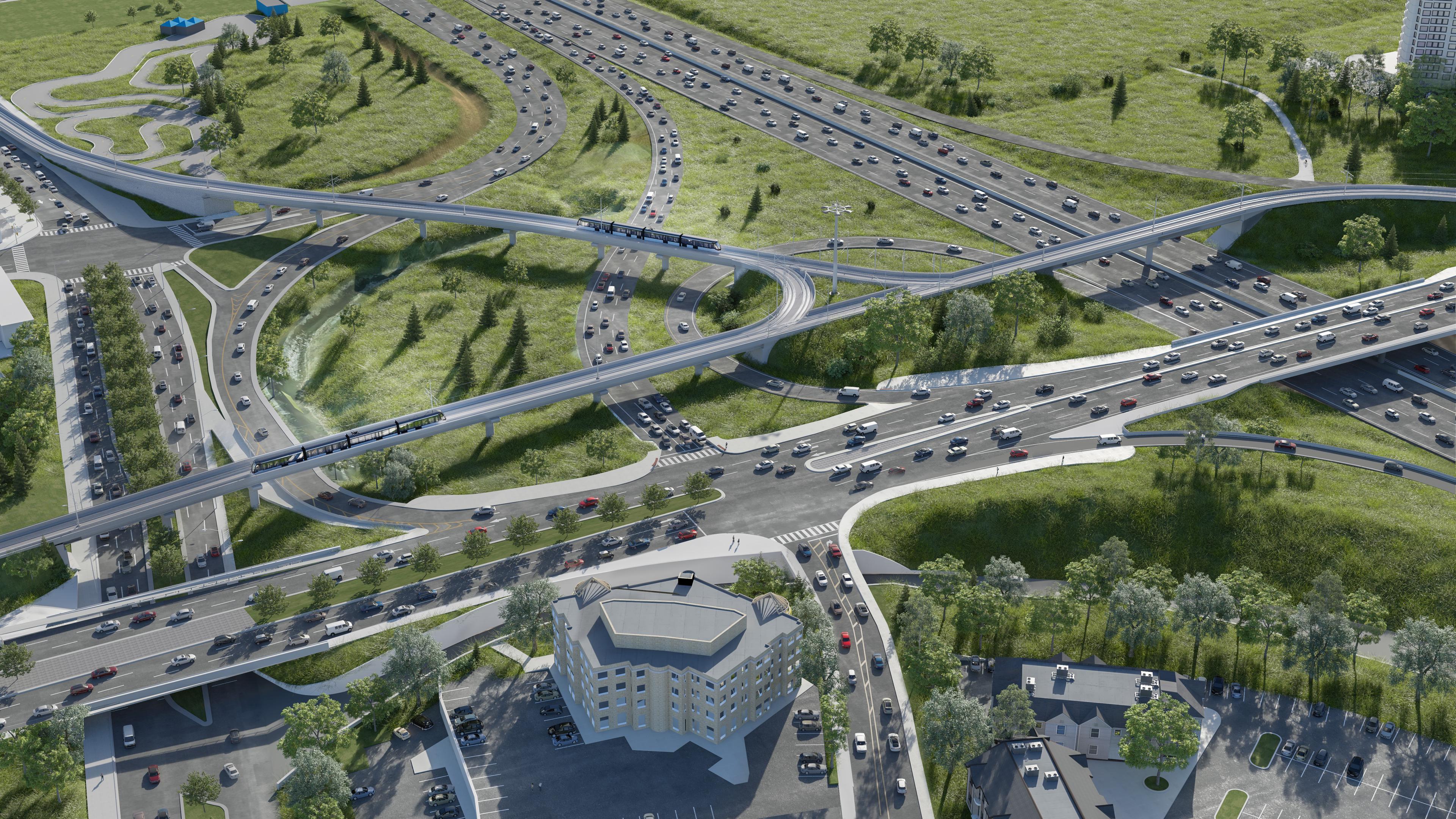 + + +
000 tons of Co2 emissions avoided per year
+ + +
cars taken off the road per day
+ + +
passengers expected per year
Hurontario Light Rail Transit project
Information material - Bridge project over the Strait of Messina