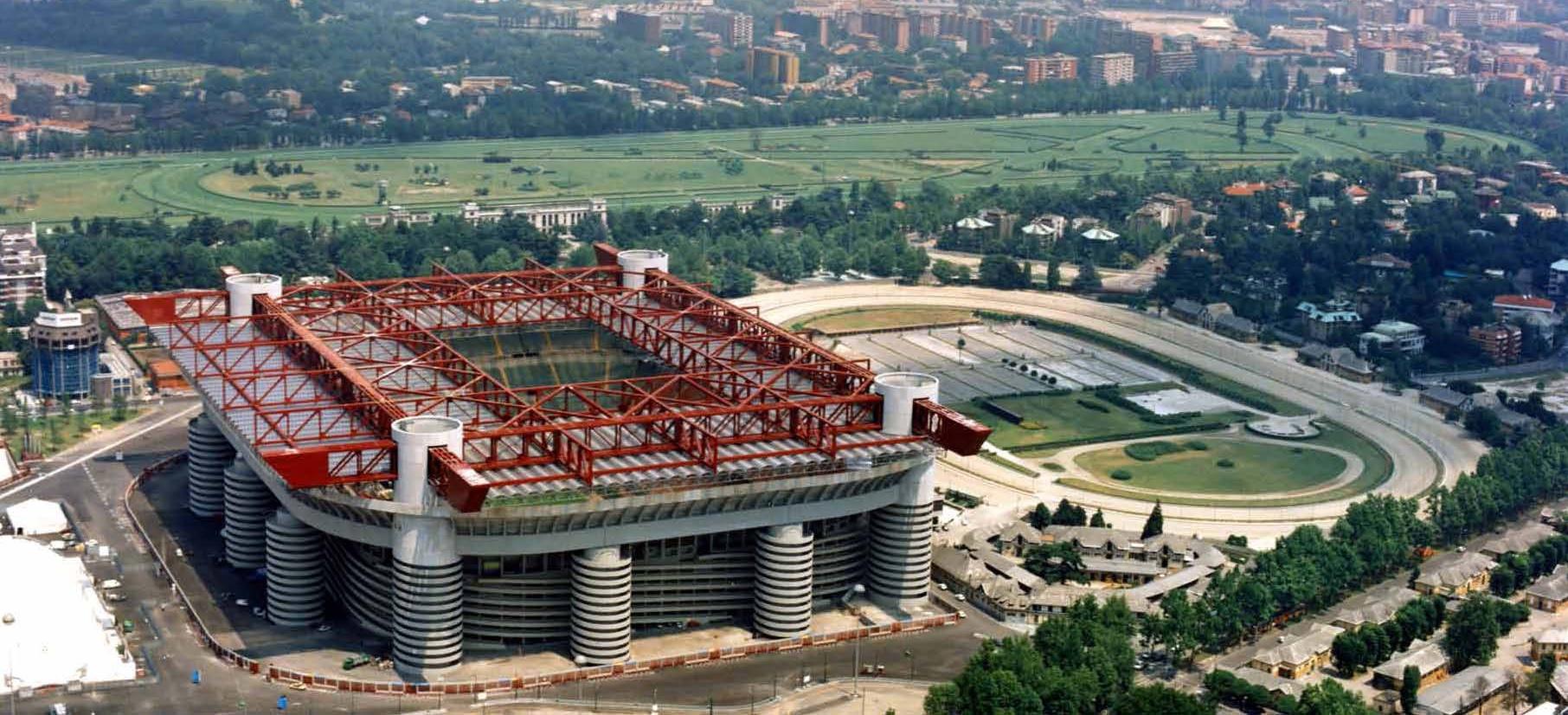 The stadium took its name in memory of Giuseppe Meazza, World Cup winner. San Siro's stadium is known to football lovers as "The Football Temple". 
It was built back in 1925 to host A.C. Milan's matches, with its first four straight stands. In 1935, the stadium's first enlargement was carried out. Its capacity went from 35,000 to 55,000 seats.
The stadium's fame increased as it hosts A.C. Milan's and Inter's matches,. In 1955, new structural works were carried out and its capacity reached 100,000 seats, subsequently reduced to 85,000 (both seated and standing). This reduction was carried out for safety reasons.
The last large significant structural works that were carried out go back to 1990. They were carried out for the World Cup. The stadium was transformed significantly, works taking more than two years (1987-1990). They were carried out by a group of companies led by Lodigiani (that subsequently became part of the Webuild Group). The end-result adds more value to the structure, which now includes 85,000 spectators and a transparent roof that can cover the entire stadium (excluding the field). This was possible by building a third terraced ring supported by 11 reinforced concrete cylindrical towers.
The stadium of records:
•    The largest in Italy
•    Classified second by the Times amongst the most beautiful stadiums in the world.
•    Ranks amongst the 20 largest stadiums in the world.
"G. Meazza" Stadium
Information material - Bridge project over the Strait of Messina