The "Stadio Olimpico" in Rome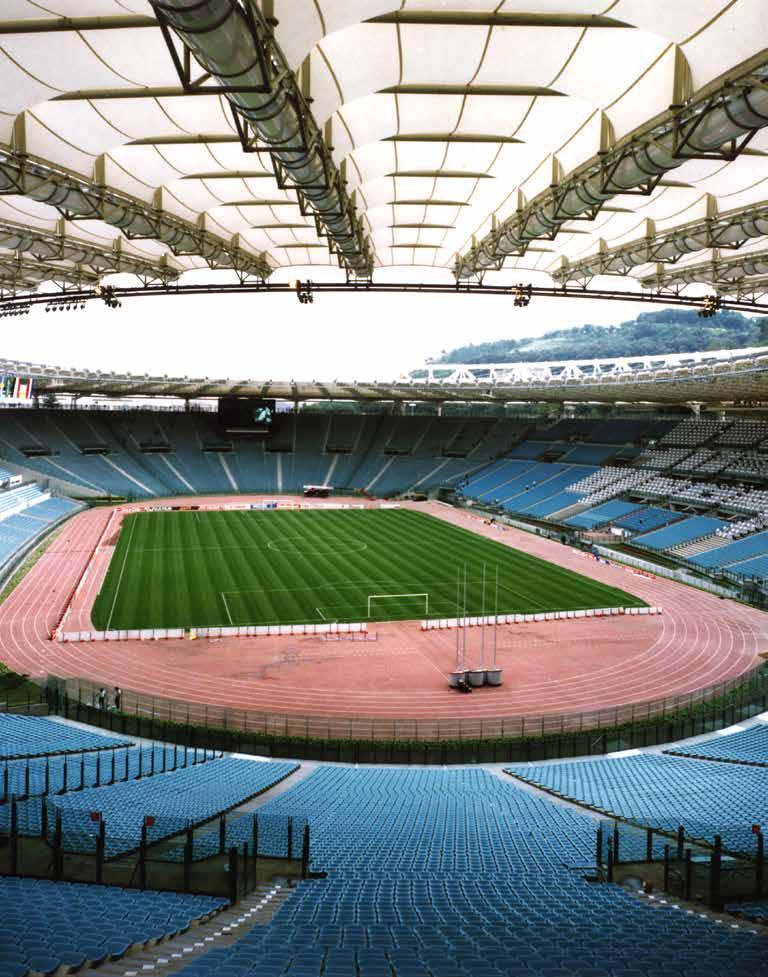 Rome's main stadium was designed in 1927. It was initially called "Stadio dei Cipressi". Completed in 1953 it was then named the "Stadio dei Centomila" (Stadium of the Thousand), due to its capacity. In 1960, Rome hosted the Olympic Games: from then on the stadium has been known as the "Stadio Olimpico".
Rome's stadium is also used for large events. In 1990, Webuild, for a very important event, the FIFA World Cup, completed the final substantial renovating and roofing works. It was a turnkey contract. Works lasted an overall three years, during which the stadium was nearly entirely built in reinforced concrete, curves were positioned nearer to the field and the stadium was covered entirely with a white tension structure.
The new Stadio Olimpico, once completed, was modern, functional and offered an impressive design. The number of spectators increased from 54,000 to 82,000, and the stadium became one of the world's largest.
The stadium today is one of the most important in Europe, not just for football, but for athletics and rugby. The Italian rugby team has chosen the Olimpico as its reference stadium for the Six Nations tournament, the most prestigious rugby tournament in Europe.
 
Main quantities
Steel: 5,700 tonnes
Concrete and precast: 28,000 m3
Total area of the new covering: 42,000 m2
The "Stadio Olimpico" in Rome
Information material - Bridge project over the Strait of Messina