Promoting health and safety at work
We continue to promote the importance of health and safety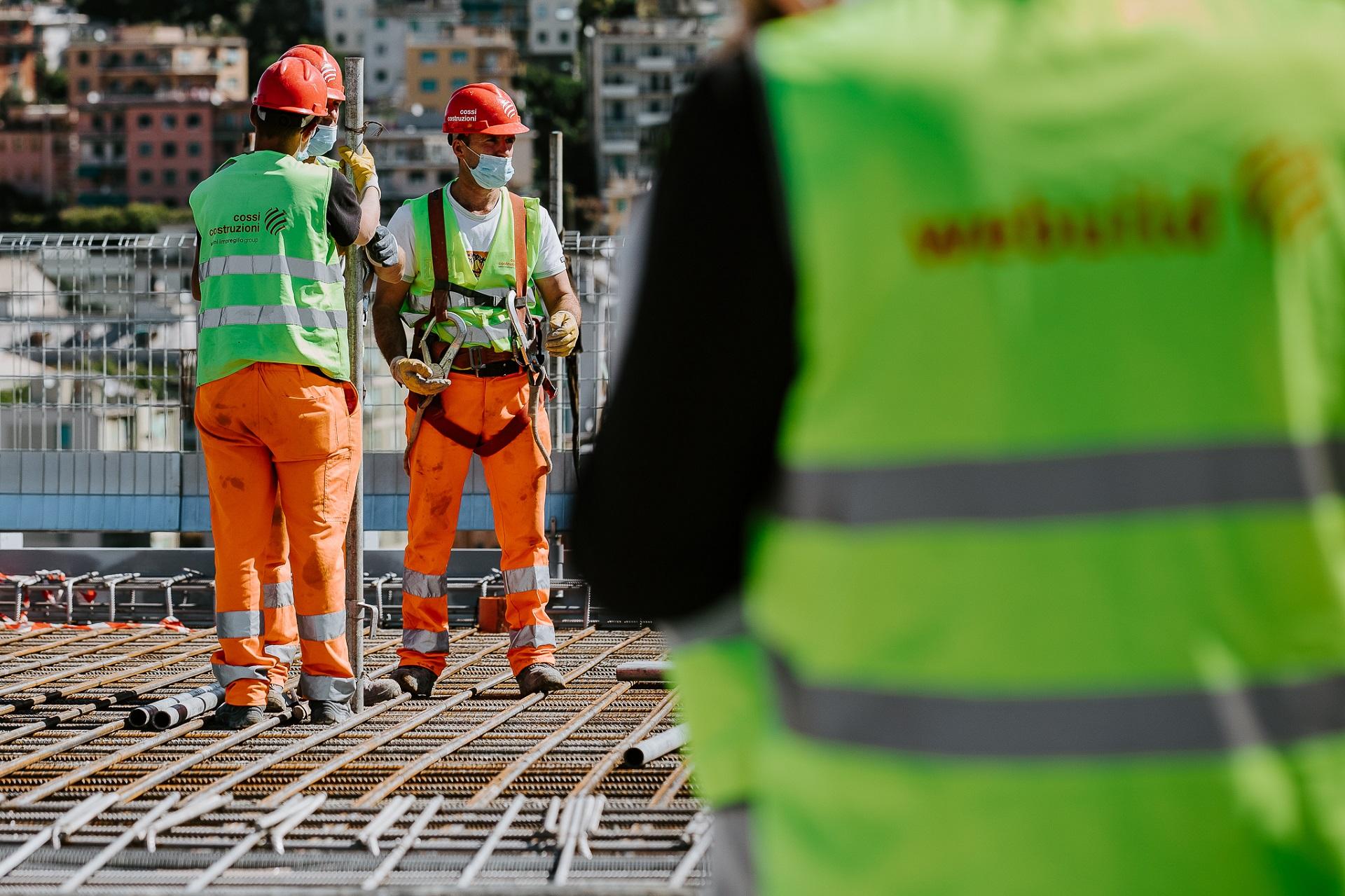 Our Vision for Health & Safety
Our Vision for Health and Safety was created from an internal, shared culture, in which Webuild management and employees have together endorsed their commitment.
A commitment to guiding principles which goes beyond a correct application of Health and Safety procedures and takes a responsible, wider approach of prevention and protection in professional and personal life.
Our principles of Health & Safety:
Safety means

Life

, for us and for our loved ones

Safety must be a duty for each one of us. It comes from

following procedures

, encouraging each one of us to intervene when safety may be compromised

We want to become

Safety Builders

on the job every day to guarantee a safe future
We contribute to advancing the SDGs with our constant Health&Safety commitment
Our commitment
Webuild prioritises the protection of Health and Safety at work and has always been committed to ensuring the protection and wellbeing of its employees and third parties, by adopting a prevention and protection system to all operational activities, both in its offices and on its construction sites.
An effective management of the aspects of health and safety at work is guaranteed on every construction site by dedicated staff, working to assess the risk, plan and implement training activities, actively involve all direct personnel and subcontractors and monitor all activities.
By using the Health and Safety at Work Management System, certified in compliance with the standard UNI EN ISO 45001, Webuild has achieved major results over the years, including raising considerable awareness among its employees on the topic of safety, a significant reduction in accidents at work, the prevention of industrial illnesses and a considerable reduction in insurance and compliance costs.
Each year, we continue to promote the importance of health and safety in the workplace by investing in staff training and raising their awareness.
Our Health & Safety Vision
Safety Builders. Cultura della Salute e della Sicurezza in Webuild
Valyou: Our Health & Safety Way
 
I strongly believe in our ability and the leadership style we have shown over the years to carry off the most complex challenges in the world. I would like our new culture of Safety to permeate our entire community, so that our Group is acknowledged as global leader for the safety of its men and women
Pietro Salini
, CEO Webuild
Valyou Programme
The Valyou programme began with the aim of creating a shared culture of Health and Safety within the Group extended to all Webuild staff.
Valyou is a shared, cultural path with structured, integrated training and communication activities, involving 85,000 people in over 50 countries with the objective of creating Safety Builders.
"Valyou - Our Health and Safety Way" was launched by the CEO in December 2017 at the "Safety Builders Program – Kick-off meeting", during which Top Management set out and signed Webuild's Health and Safety Vision, a symbol of the commitment of everyone in the Group.
Health and Safety
Information material - Bridge project over the Strait of Messina