Innovative and Smart Builders
Our Innovation and Research and Development Commitment
Innovation is one of Webuild's strategic pillars, for the Group's sustainable growth. We invest in innovation and research and development, both at a project and corporate level. Our aim is to leave a sustainable footprint, which considers environmental, engineering and technical challenges, the safety of our people and the local communities of the territories where we work.
Our commitment to technological innovation stems from partnerships with the world of research. It finds its application in large construction sites, around the world. From the Panama Canal to the Genoa San Giorgio Bridge, from Snowy 2.0 in Australia to the Lake Mead tunnel in the United States, up to the Terzo Valico dei Giovi high-speed railway: great works created by Webuild, where technological experimentation focuses on the environment and on people.
Each Webuild site is a lab for innovation and advanced and continuous research on processes, products and materials, contributing to the technological advancement of the sector, and to the Group's competitiveness in terms of:
implementation

efficiency of its core processes

(times and costs);

energy and socio-environmental performance

of our projects, to generate positive impacts, in terms of fewer accidents at work, environmental protection, growth and development of the communities and territories where we work;

construction quality performance

of our works, which translates into our clients' satisfaction.
For us, innovation and sustainability are inextricably linked to growth. They are our compass for the future. They are the elements that make us competitive in international markets.
Pietro Salini
, CEO Webuild
Innovative solutions for unique projects. Our contribution to innovation for the sustainability of our works
In the construction of large complex works, innovation is at the service of sustainability. Webuild creates sustainable works, not only for the impact they will have on the community, but also for the ways in which they are built. We are engaged every day in R&D programmes to successfully face the technical challenges of our projects, right from their tender phase.
As part of the design, planning and development of our projects to be carried out, and construction techniques, we best express our innovative potential, with experimental research on the efficiency of materials and energy performance, to constantly improve the sustainability of our works. We apply innovative techniques and models in our construction sites, whenever the technical challenges to be met require unconventional approaches and technologies.
Through the development and adoption of innovative construction systems we guarantee high quality standards. We contribute to the technological advancement of the sector, while contributing to environmental protection and to the sustainable development of the areas where we work.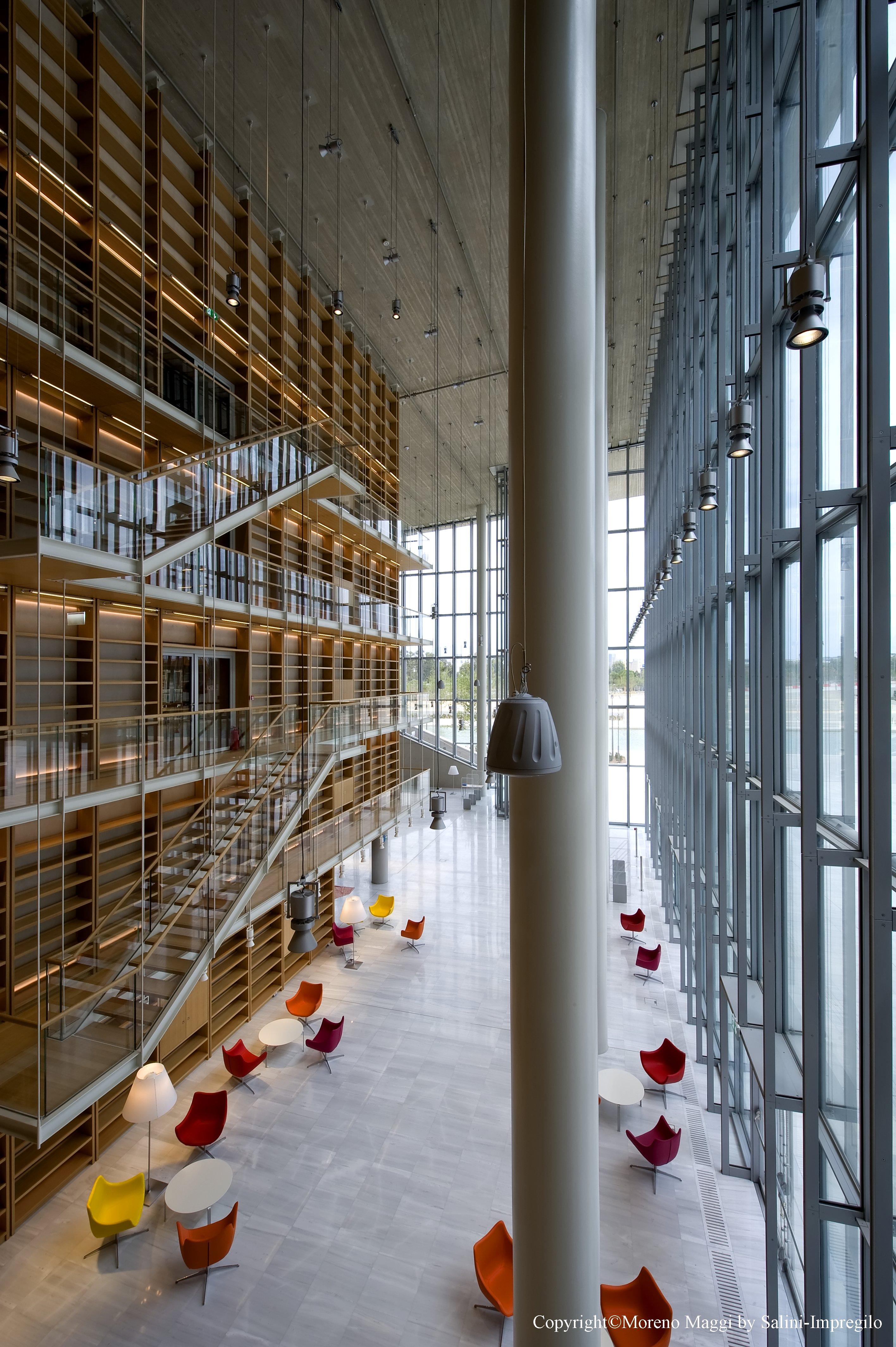 The KPIs of our investment in innovation
+ + +
Average annual specialized resources involved in R&D activities 
+ + +
invested in R&D in the 2018-2022 period 
Webuild 5P Sustainability Manifesto
To monitor performance and stages of progress toward sustainability, the Group has developed the 5P Model (Planet, People, Partnership, Progress, Prosperity): a veritable Webuild Sustainability Manifesto with the 5 priorities that guide the Group's activities and behaviors every day around the world to ensure excellence, innovation, and respect for all our stakeholders.
Webuild 5P Sustainability Manifesto
Innovation for our business processes. "Digital construction sites" for large sustainable works
In a scenario of continuous technological evolution, we are engaged in innovation, Research and Development activities at a corporate level, to identify, develop and adopt cutting-edge methodologies and digital technologies to support our business processes, both for the strategic choices of our Group, and for specific projects.
We develop innovative tools in the field of Machine Learning, Artificial Intelligence, Internet of Things, Big Data & Predictive analysis, and BIM to increase the efficiency of our process management activities, acquiring and capitalizing new know-how, while monitoring and improving the quality of our performance, concomitantly preserving the environment and local communities.
Thanks to our partnerships with the best experts and professionals on the market, with universities and research centres, the Webuild Group has launched an innovation process that aims at creating transparent "Digital Construction Sites": we adopt technologies to support the management processes in their execution phases, from the start-up of the construction site to the project's closing. Through the digitization of Webuild's construction sites, we want to improve the efficiency of our production processes, and concomitantly raise safety levels in our global sites.
Safety, Quality and the Environment. The sustainable footprint of Webuild's construction sites
Webuild designs its construction sites sustainably, paying attention to the health and safety of its workers and communities, and to safeguarding the environment. Right from the design phase of our construction sites, we adopt a "Sustainable Construction Site" model thanks to new technologies and modern cutting-edge work models, to guarantee safety in the workplace and to protect the territories where we work, coordinating with the Competent Authorities.
In our construction sites, we develop integrated solutions to improve health and safety at work. We study Smart Safety pilot projects with sensor systems for human-machine interaction, human-suspended loads interaction, and the delimitation of areas with greater risks. We constantly work to optimize our work at height procedures, we invest in training our staff to make them more aware on Health & Safety matters, through scheduled and on-the-job training initiatives. We adopt solutions for real-time supervision of work activities carried out in our construction sites.
Webuild protects the territory that hosts its construction sites, establishing a close relationship with it. This takes the form of smart and innovative solutions for efficiency, circular economy, reduction of the environmental footprint, and biodiversity safeguarding activities. All the industrial processes needed to build our projects that see us involved globally are subjected to evaluation, efficiency and optimization, in terms of their environmental components, with particular attention to water, energy and material consumption.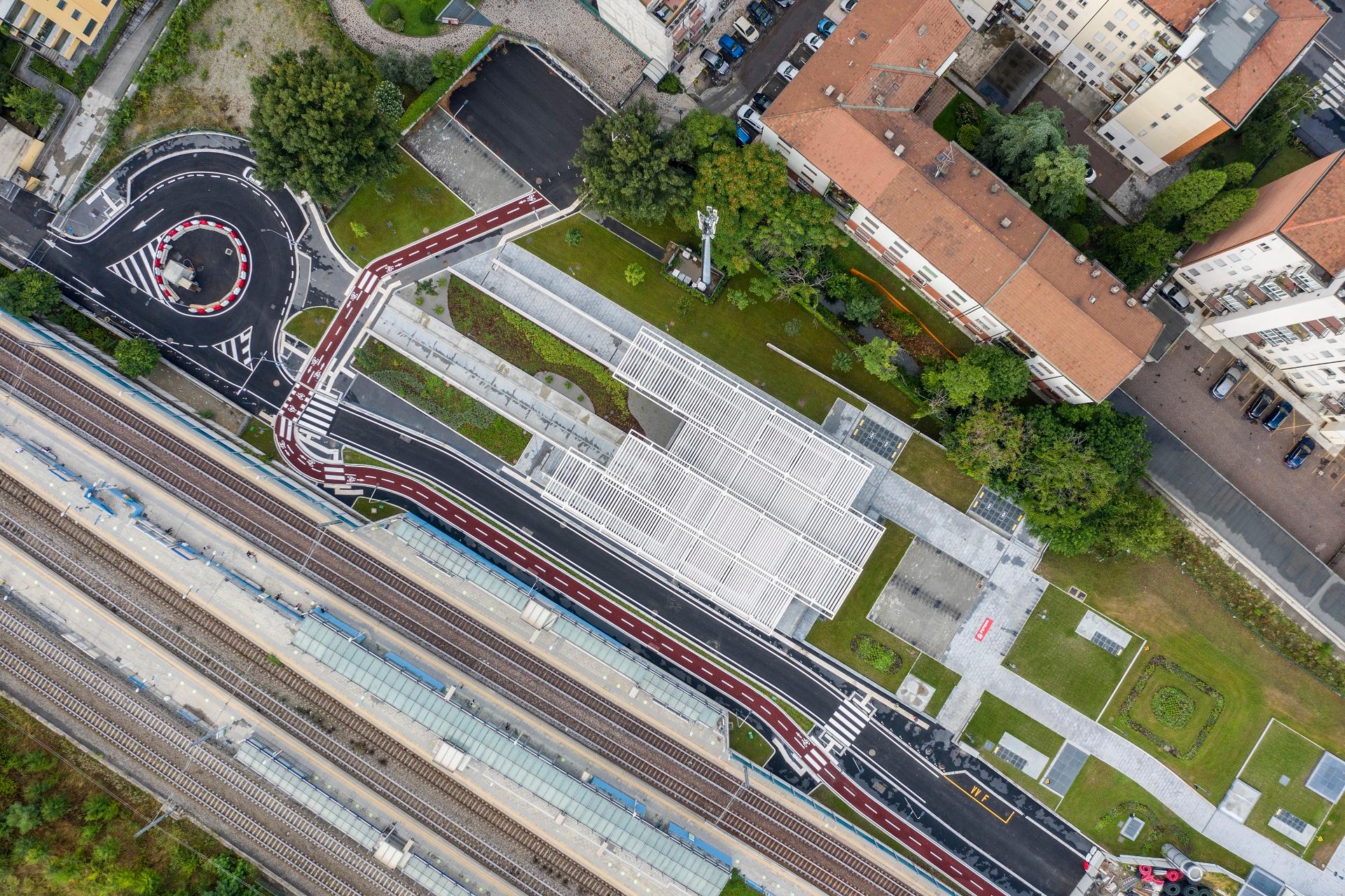 Innovation for a Sustainable Construction Site
We adopt a "Sustainable Construction Site" model with innovative solutions for integrated protection of the environment, workers, and the community: A construction site with a very low environmental impact, thanks to new technologies and modern and cutting-edge work models, such as the use of hybrid vehicles, the use of renewable sources to power the construction site, the implementation of artificial intelligence sensors.
Innovation and Research
Information material - Bridge project over the Strait of Messina