History and vision
The Craft of Building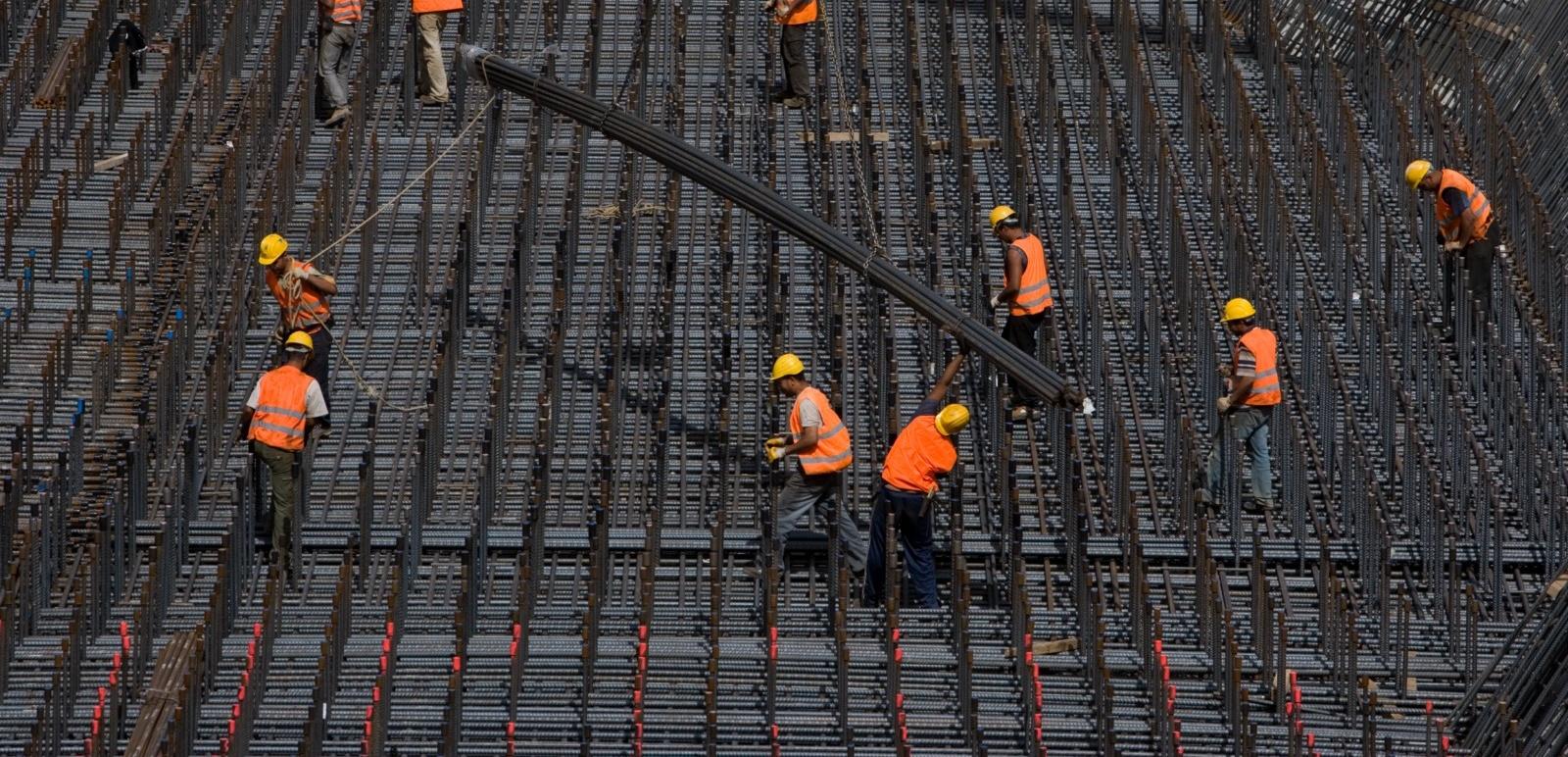 We are men and women of action. And like Italians, building is a part of us. Since Ancient Romans times, two thousand years ago, infrastructure permeated our history: infrastructure built in Italy and abroad, which still exist and function today. Our ability and our competence in this field have always been under everyone's eyes, of our neighbours and distant peoples.
Building is a craft carried out with one's heart and hands. An ancient craft, reminiscent of working the land: by getting your hands dirty you build, from nothing you see a work created and grow, evolving before your eyes, materializing day by day, month after month.
Webuild: a matter of DNA. A profession carried out with passion for 117 years.
Building a great infrastructure, for us, means accepting an ever new challenge. It means meeting this challenge with pride and dedication, often at the cost of great sacrifices: tight work shifts, extreme weather conditions, while living for years in distant countries, sometimes separated from the ones you love most. It's the satisfaction of taking part in something unique, which will remain over time, to help improve the living conditions of other people, that gives a sense to what we do.
Webuild's identity is deeply linked to the identity of the people who daily contribute, in our construction sites and headquarter offices, to building the impossible, through talent, passion and skill. It's our constant promise: to build value.
What building means to us
But what does building really mean, and what are the prerequisites for shaping a great work? Without any doubt, very high technical and engineering competences, Project Management skills, to supervise all construction phases and face obstacles and unforeseen events, careful work division, technological innovation and extreme precision during the realization phase. But that's not everything. All this would not suffice, without the most important ingredient: passion.
Webuild men and women bring every project we carry out to life. Latitudes or longitudes do not count. Weather conditions, cultures and customs do not count: building remains a ritual, which is renewed with passion in every part of the world. Our people, who embrace this profession as a lifestyle choice, and work every day for a common goal, are the Group's real engine.
It is thanks to them that the bridges we cross the roads we travel, the railways and the metros that connect our cities, the dams that allow entire populations to obtain the most precious asset - water - where it lacked before, are made possible.
It is thanks to them that the works we benefit from every day are built: from the smallest to the most majestic.
Building as a challenge
The works created by Webuild often represent real challenges: engineering challenges, such as the project Lake Mead Intake n. 3, thefour-kilometer excavation of the tunnel under the bed of Lake Mead - the largest man-made lake in the United States - to supply water to the nearby city of Las Vegas. The excavation, completed in 2016, has established a world record in the field of engineering due to the geological complexity of the terrain and subjected the works to a very high risk due to the water pressure in the tunnel which could reach 15 bar, far above the average in this kind of works ranging from one to three bars. Lake Mead Intake n. 3provides Las Vegas with 4.5 million cubic metres (1.18 billion gallons) of drinking water per day and will cope with the chronic drought in this area for the next 100 years. The project's technical prowess has been recognized on several occasions. TBM magazine (Tunnel Business Magazine), one of the most prestigious in the tunneling sector, awarded it the "Tunneling Achievement Award of the Year" for the best project of 2016.
Challenges against time, such as the new Genoa Bridge, completed in 2020 in just 15 months from the start of the works: a construction that has become a symbol for Italy and completed by keeping a tight pace with 24/7 shifts, carried out by over 1000 people of 40 different professions, engaged at certain times, in twenty parallel construction sites, to continue non-stop, even during the Covid health emergency.
Epic challenges, like the Panama Canal, inaugurated in 2016: the most complex and ambitious engineering project in the world, which changed the history of world trade by drawing a new route between the Atlantic and the Pacific, joining two ocean, inaugurating a global era. The realization of the Panama Canalincluded several parts, the most significant of which is theThird Set of Locks project:the biggest feat of human construction to take place in several decades, which allowed modern ships, known as 'Post-Panamax'to mark the start of a new era in shipping, to cross the Panamanian isthmus using a system of locks delimited by enormous rolling gates.
It is only thanks to Webuild's women and men that works like these are made possible: a human and professional heritage, unique in the world.
In this story, here's testimony of a person from Webuild, who has been working in the Group for years, and whom we thank for sharing what it means for her to build, with us.
Voices from the Bridge: Genoa Bridge Podcasts
We are the ones who build, who know how to do this job with our hands. My thanks goes to those who put their heart into the works we build
"Io c'ero" Ponte Genova. Grazie a tutte le persone che hanno reso possibile questa impresa. Webuild
The Craft of Building
Information material - Bridge project over the Strait of Messina