Webuild Global Footprint
Wherever we are, we always feel at home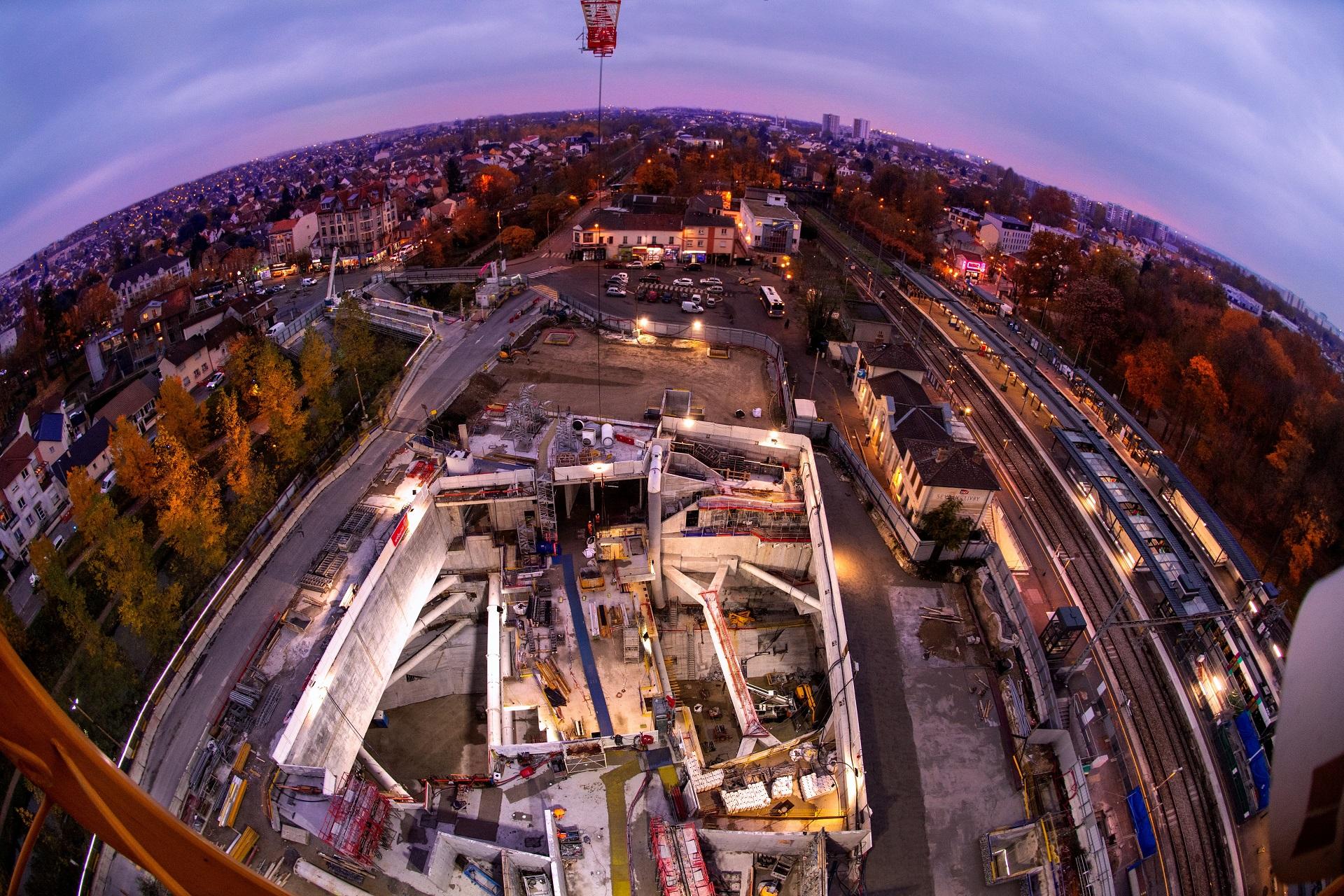 Our passion for building, spans 5 continents. In 117 years of history, Webuild's geographical footprint covers 110 countries where the group has built at least one project. Dams and hydroelectric power stations, roads, highways, bridges, railways and metros. In every country, there's an infrastructure that speaks of us.
Today, Webuild has 60 offices worldwide, and 150 ongoing projects. Our infrastructure contributes to advancing the Sustainable Development Goals (SDGs), fighting against climate change, while also providing innovative solutions for sustainable mobility, renewable hydroelectric energy production, water management and the construction of green buildings.
La nostra presenza nel mondo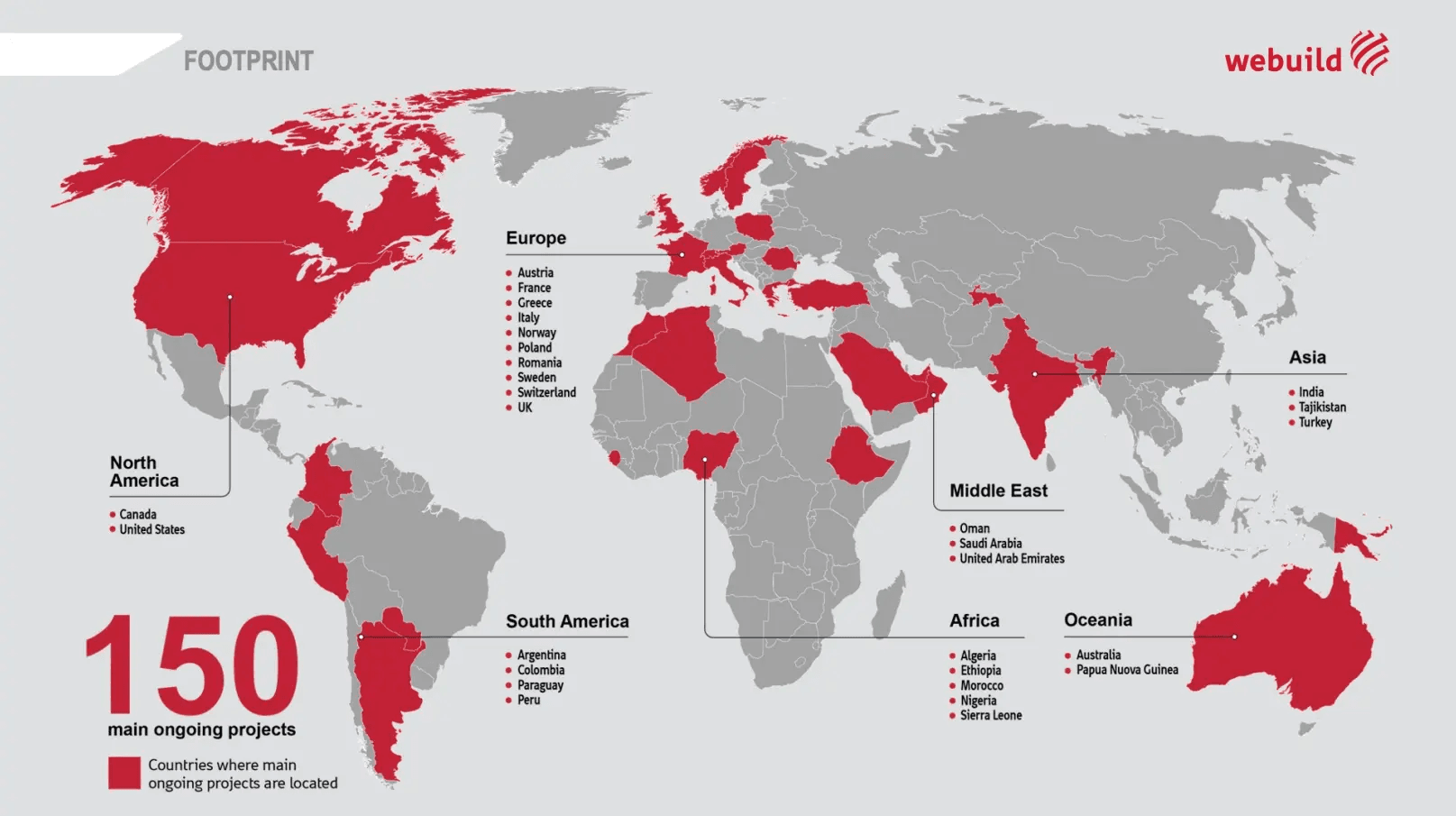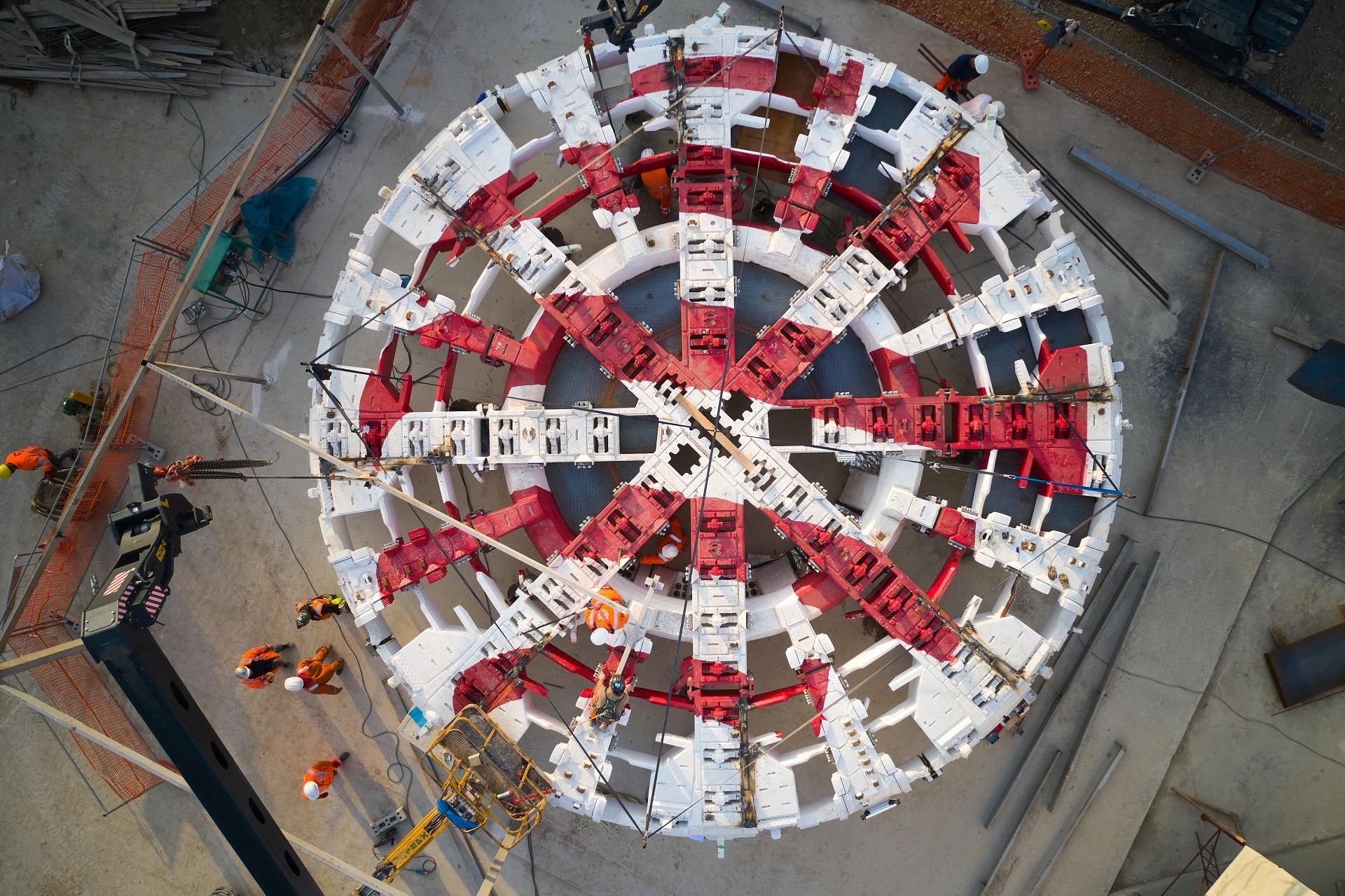 Wherever we are, we always feel at home
We are present in all 5 continents. People are our strength.
We compete with the main global players through the work of a multi-cultural team
+ + +
Direct and indirect employees
The sustainability of our business
Our activities are at the heart of the challenges facing today's world, as the population grows, cities become crowded, pollution intensifies, natural resources become scarce and the climate change impacts increase.  
 
The projects underway will benefit 93 million people around the world in terms of improved access to water, energy, mobility and utility infrastructure. They will also help reduce greenhouse gas emissions by more than 19 million tons per year.
Webuild Global Footprint
Information material - Bridge project over the Strait of Messina